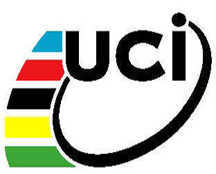 November 20, 2013 (Aigle, Switzerland) – John Herety has been in the job for some 20 years. In addition, the General Manager of British team Rapha Condor JLT occasionally provides studio-based analysis of cycle races for British Eurosport. His in-depth knowledge of cycling, viewed both from the inside and the outside, did not stop him signing up for the two-week course which finishes this week at the WCC in Aigle, Switzerland.
"I had already heard about the course but this was the first time that Sport Directors of UCI Continental Teams have had the opportunity to access it," said John Herety, who found the sessions dealing with psychology and media training particularly beneficial. "It wasn't all about rules and regulations. There were a lot of aspects that have provided added value." Not least the contact with UCI staff which has broken down certain barriers: "It's no longer 'them and us'. We are in this together," he says.
Explaining the Rules and Regulations
Kiwi Craig Geater has been a mechanic for 16 years and currently works for Australian UCI ProTeam Orica GreenEdge. Years sitting in the car at races with Sport Directors have armed him with the information and skills necessary to slip into the role of Sport Director. He attended the course at the WCC with the aim of working with the New Zealand team through to Rio 2016. The two-week course has given him a clearer insight into the need for some of the UCI Rules and Regulations: "When you are at a race you don't necessarily understand the reasoning behind some of the rules. But to have them explained and why they exist it makes sense."
Three years after training at the WCC as an athlete, Israel's Ran Margaliot, returned to complete the Sport Director course. After a brief taste of life as a professional cyclist in 2011 and 2012, the former athlete has drawn a great deal from rubbing shoulders with Sport Directors from all over the world: "I have never been in a situation in cycling where people are willing to share and to help. The people here have made this a life project. They are not just the guys behind the wheel who get riders back to the hotel safely. They all have a real passion for the sport. It's inspiring."
A Network of Sport Directors
Canadian Luc Arseneau works for his National Federation. During his 11 years as a Sport Director he has attended a lot of courses but "nothing at this sort of level." Apart from the lessons he appreciated the exchanges and networking opportunities with Sport Directors working for teams which, on race day, are rivals.
John Herety agrees: "Maybe back at races we won't just drive past each other if someone from the other team has a problem," he smiles.
Sport Directors courses at a glance
– First introduced in 2009
– Five-day course for Sports Directors of teams competing in UCI WorldTour
– New 12-day course for Sports Directors across all divisions
– Courses delivered in English or French
– Eight courses held so far
– Some 200 Sport Directors have attended
– Next 5-day courses: November 25-29 (English) and December 2-6 (French)
– Topics covered include role of the sport director, athlete performance, planning, preparation, communication, anti-doping, leadership and rules and media training
For information and registration: directeursportif@uci.ch