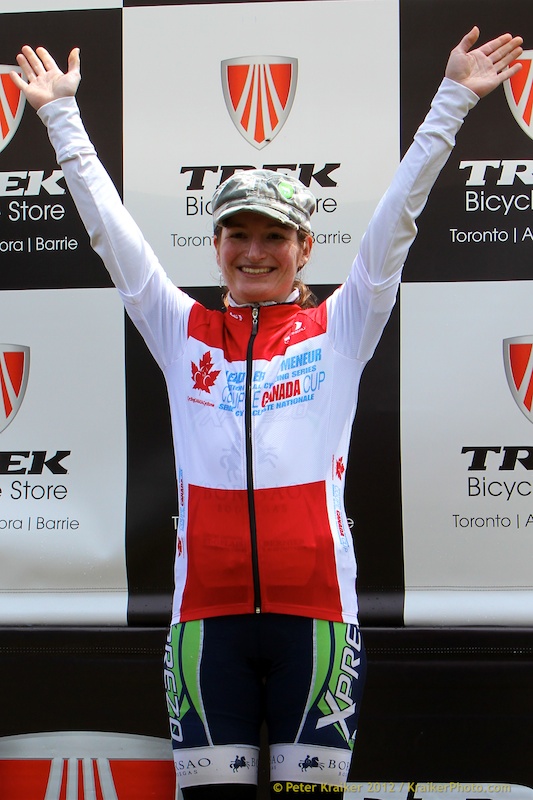 June 13, 2012 –
Here's a switch…longtime Pedal writer, Sandra Walter, has interviewed her good friend Catharine Pendrel, the Elite Women's MTB Champ, dozens of times during their careers. So when Walter won the 2012 Elite Women's Canada MTB Cup Series title, Pendrel decided it was time to turn the table
s
.
Sandra Walter is perhaps a name more familiar to Pedal readers as a writer than racer. But rest assured, she is also one of Canada's top talents on the MTB scene and has recently placed herself in a good position to claim one of the four Elite women's national team spots for this year's World Championships in Saalfelden, Austria. She was also named to Canada's MTB London 2012 Olympic pool…let's get to know racer Sandra.
Standing 5'2″ with smoldering red hair and freckles this 31-year-old packs a lot of skill and experience into a petit package!  Nicknamed Sandy (…but only her Mom is allowed to call her this, so don't try it!), Sandra grew up in Port Coquitlam, BC, where in high school she learned to ride and continues to hone her skills on Burke Mtn. while not writing, or working at The Local Ride bike shop where she also hangs her hat. Recently I turned the journalistic tables on this multi-lingual, foodie to chat about her recent successes.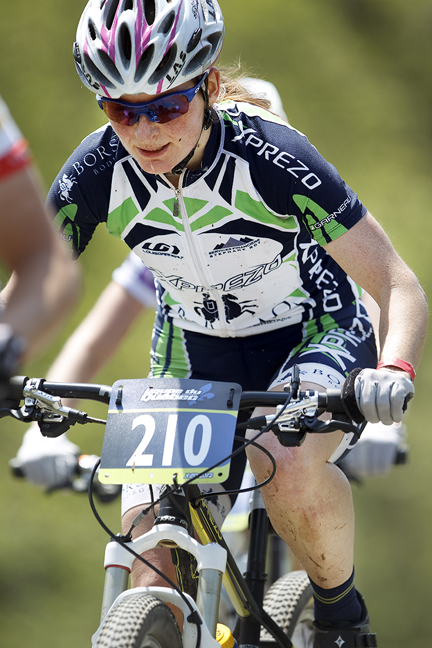 Sandra Walter Fun Facts
Team:  XPREZO-BORSAO (Bikes & wine!)
Hobbies/Interests: Reading food blogs, trying to perfect the art of making espresso, eating chocolate, finding new trails (upon which I yell: "New trail!" just to make sure everyone knows it.)
Languages spoken: English, Swiss-German, German, enough Spanish and French for travelling….
Favourite place to ride and or travel: Tough question! There are so many…. I think Fernie, B.C. is one of my favourite places to ride and hang out. The trails are amazing and the town is one of those great little outdoorsy places, where pretty much everyone who lives there is active. There are lots of excellent little cafes and restaurants, a fantastic brewery, and the scenery is stunning. The first time I visited Fernie was in 1998 or 1999 for a BC Cup and I immediately fell in love with it. That said, I really enjoy travelling and constantly discovering new places. Bend, Oregon, is another one that is near the top of my list – endless singletrack, great town, friendly people. But now that I've been there twice, I'm keen to find something new (not that I won't be going back)!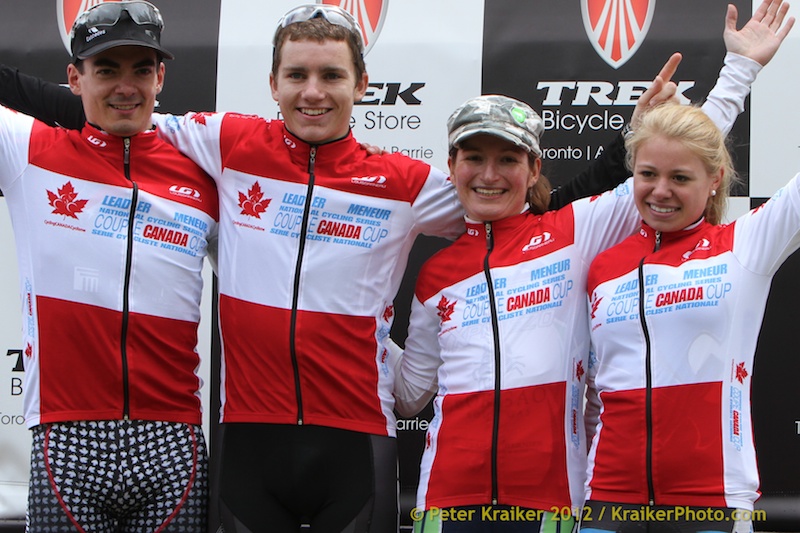 How does it feel to be the 2012 Canada Cup champ?
Sandra Walter: Awesome. It was definitely a goal for this season and having achieved it is really rewarding. The most satisfying part was actually getting a couple of victories in the individual races. Up until this year, I had never won a Canada Cup race, even in 2003 when I won the Series for the first time.
You have been racing for a while now, but this year achieved your first Canada Cup wins. What did you do differently this year to be a stronger and more consistent racer?
SW: I'm not sure I can put my finger on anything I did distinctly differently in training. I was super consistent and stayed healthy over the winter. The difference may be mental. Last year, I had a couple of standout races, so I tried to pinpoint what made them great. I discovered it was the way I started them. I was much more open to taking risks at the beginning and I ignored the little voice in my head that was telling me to back off and conserve.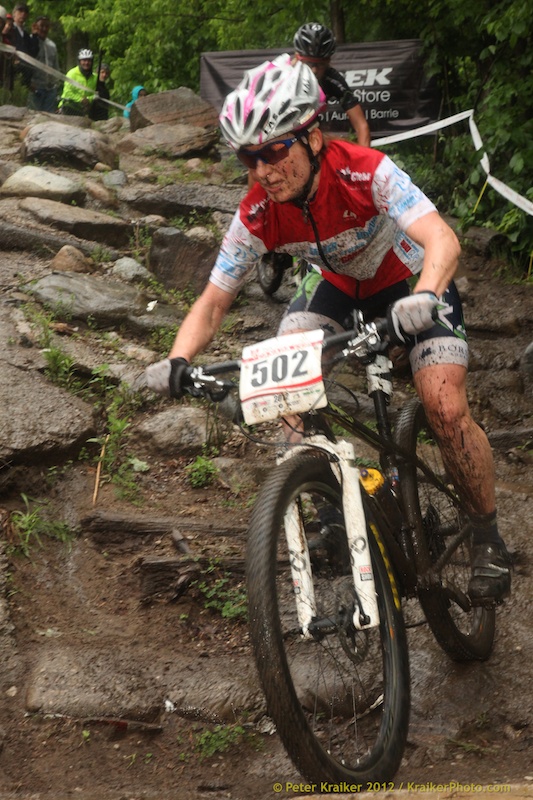 What is your favourite moment from the last three weeks of racing?
SW: I think the best moments of my last three weeks of racing Canada Cups have been when I've shared my successes with friends and family, whether it's been over the phone or in person. They are all a part of it through their support and encouragement and it feels really special to have them gunning for me.
What's next for you?
SW: Since the Hardwood Canada Cup, I've been living and training with my adopted family in Val-David, QC. Cindy, Serge, and J.C. from the CVM 2 Vals Team have been awesome, opening their home to me. This coming week I'm off to the Canadian MTB Championships – I'm really looking forward to racing Nationals in St-Felicien (June 16-17). It's one of my favourite courses.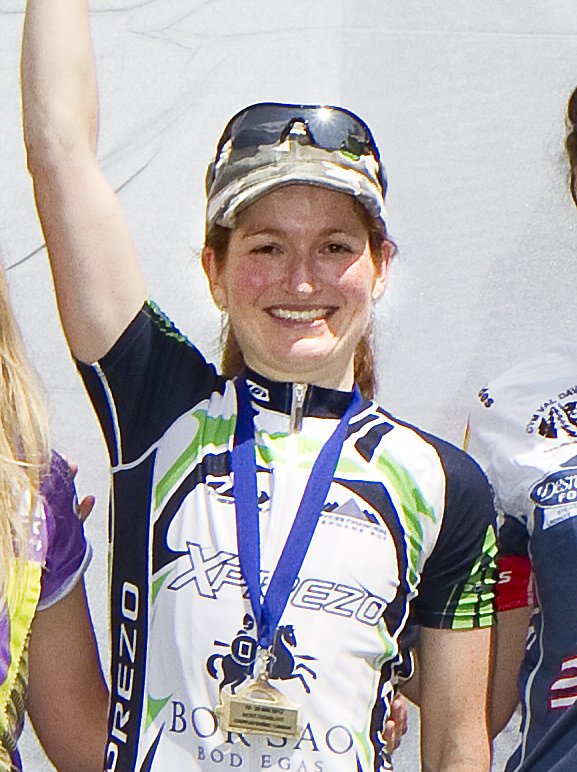 What is special about your team and bike?  Do you feel racing a 26″ bike is an advantage?
SW: Everything! Xprezo is such a cool company…they're like a family. The fact that their frames are engineered, designed, and manufactured in-house in Bromont, QC, is really unique. I've been racing the T4 26er hardtail for the past four seasons. The steel tubeset is light and the material makes the ride more forgiving, and the frame more fatigue-resistant and durable than other materials. It's a very agile bike and an excellent climbing machine. I feel comfortable on 26″ wheels. One of my strengths is my ability to maneuver quickly on tight trails and I think smaller wheels complement that ability. Also, I'm on the small side, so the wheels feel proportional.
On a more serious note, with the cancellation of the Canmore Canada Cup, the Canada Cup series has taken place only in the east.  What do you think can be done to strengthen our national series across Canada?
SW: Yeah, that's really too bad. It definitely makes the national season a short one and it feels incomplete. I was really looking forward to racing in Canmore, because that's another fantastic race course (designed by my Xprezo teammate Matt Hadley). Even four races isn't a proper national series, in my opinion. The cancellation was due to a lack of a race organizer, but it's no wonder no one wants to do it. As you know from organizing your cyclo-cross races in the B.C. Interior, it's a big investment of time, money, and effort. We need to find a way to make putting on races more appealing or at least easier. I think for that to happen, organizers need more support from the federations.
There's definitely a problem with racing in the west and we need to figure it out before it's completely dead. Having spent quite a few weeks in Quebec and Ontario lately, I've been blown away by the number of kids racing their bikes! In BC, there seems to be very fewer young racers around, despite the fact that there are lots of kids who ride.
Here in the east, there seems to be a much more active club and development system that introduces kids to the sport at a young age and supports them as they grow. I think it's a fundamental problem, but there's no easy fix. In BC, we have to lay a new foundation to foster development. I got involved in mountain bike racing through a school team and race series that no longer exists. Without events, clubs, and teams aimed at youth, how will we find the next generation of World Champions?
Let's hope the excitement for cycling in the East spreads West sooner than later. Good luck at Nationals and congratulations on your second Canada MTB Cup title?
SW: Thanks…