January 17, 2017 (Quebec City, Que.) – Don't miss this fabulous opportunity to compete in the ITU Winter Triathlon in Quebec City this February 26, 2017 – you could be invited for an all-inclusive fun weekend in Quebec City. Organizers are looking for Canadian athletes from across the country to compete in the event.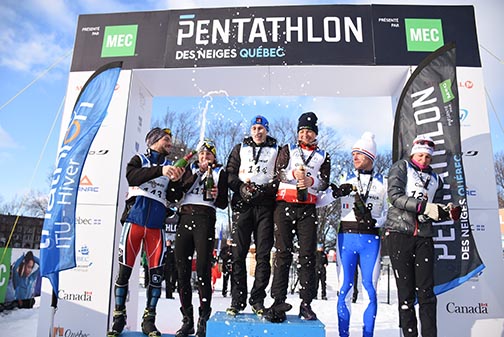 If you're a Canadian athlete who can complete a 5km snowshoe, 11km ice skate and 9km xc ski within 90 minutes, please contact Pentathlon Des Neiges. Those selected will be invited to race as well as enjoy an all-inclusive weekend in Quebec City.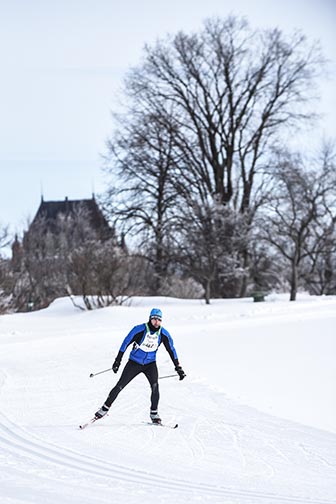 Pentathlon Des Neiges, the world's biggest winter multisport event. has grown from 64 participants in 2005 to over 5,800 in 2016. In 2014 the International Triathlon Union (ITU) adopted Pentathlon Des Neiges winter triathlon into the ITU Winter Triathlon World Cup. Don't miss your chance to rub shoulders with the world's best.
Contact info@pentathlondesneiges.com today.
Pentathlon Des Neiges also organizes the Québec Singletrack Expérience. For more info visit here.