February 06, 2016 (Rossano Veneto, Italy) – Italian bike manufacturer Wilier Triestina says it will sue Femke Van den Driessche, the Belgian cyclist that is caught in a whirlwind of controversy after a bike with an electric motor was found at the 2016 Cyclo-cross World Championships last weekend. Van den Driessche, 19, the reigning U23 European cyclo-cross champion, claims she is innocent and that the motorized Wilier Triestina bike – similar to hers – that was seized by UCI officials last Sunday belongs to a friend.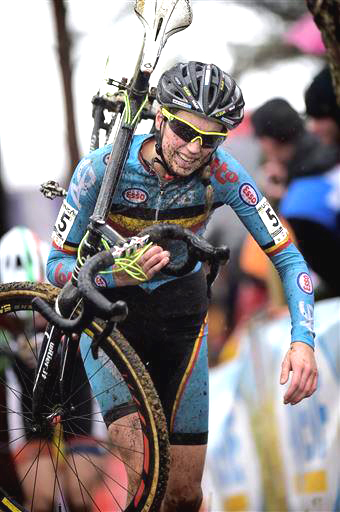 "Our company reserves its right to take legal action against the athlete and any person responsible for this serious matter to safeguard the reputation and image of the company," wrote Wilier Triestina's Managing director Andrea Gastaldello in a release, adding that he was "stunned" by the news.
The company was established as a bicycle manufacturer in 1906 and Marco Pantani rode a Triestina to his 1998 Tour de France victory reports Wikipedia.
If proven to be guilty, Van den Driessche would be the first cyclist to have been caught at an international competition with a concealed electric motor. She is also facing the prospect of a a six-month suspension and a fine of 20,000 to 200,000 Swiss francs ($27, 915-$279,154 CDN). The Belgian cycling federation could be looking at a fine of 1 million Swiss francs ($1.35 million CDN).
Van den Driessche is maintaining her innocence, claiming that it was not her bike that was seized. One of her friends, Nico van Muylder, the owner of a french fries shop, told Belgian media that it is his bike. It is unclear why an amateur like van Muylder would own such a presumably expensive electric bike. Some media reports say that his bike and Van den Driessche's are identical while others claim that Math Salden bv (Salden.nl), based in The Netherlands, offers electric  Wilier Triestina bikes including a cyclocross model.
Meanwhile, the Italian daily Gazzetta dello Sport produced a feature article on the state of (concealed) mechanical doping in which it presents the various possible technologies used, claiming the latest gizmo is a rear wheel with an embedded electro-magnetic motor which can sell for 200,000 euros ($309,000 CDN). An anonymous source for the article suggests that many former professionals and local amateurs are already using this technology. The same article describes seat tube and bottom bracket electric motors as "passé" – a "poor man's technology" – that costs only about 10% as much or 20,000 Euros.
"Technological fraud is unacceptable. We want the minority who may consider cheating to know that, increasingly," tweeted UCI president Brian Cookson.
AP story: here.
Gazzetta dello Sport feature (Italian): here.
Belgian media talks to Nico van Muylder (Flemish / French): here.