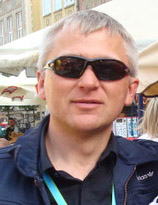 October 17, 2011 (Oakville, ON) – The Wheels of Oakville Cycling Clinic is an information seminar on the foundational principals of cycling and exercise. Mirek Mazur, one of the most accomplished coaches in Canada, will be the guest speaker for the event that is suitable for coaches and all levels of riders looking to improve their performance – reserve early as space is limited.
The first 3 participants will get their bike position-checked and adjusted to UCI specifications at n/c.
The first 10 riders to register will receive items provided by Pedal and Kallisto Sport.
Event Details
– Date – Wednesday, November 2nd.
– Time – 6.00pm
– Cost; $ 60.00
Register HERE (space limited).