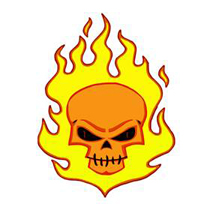 October 05, 2015   (Nanaimo, BC) – Check out this edition of Cross on the Rock's 2015 newsletter: Season #10, Newsletter #5. In this (Incredibly short for us) Newsletter we Look Back at Tugboat Cross and give an update on Cross-sitters. The van is still not completely unpacked from last weekend. The bike is still dirty. And I still can not get cross out of my brain. Business as usual!
Keeping an eye on the www for results and reports from Cloverdale, Providence and Superprestige. Tomorrow if you are in Vancouver there is the BIG race at Vanier park (it has potential to break our record).
If you have not registered yet for Topaz Park the link is here. This is "normally" our biggest event of the year for participation. Looking forward to the return to Victoria (Preview to come)
1. REVIEW: Race #2. September 27th: Tugboat Cross. Ladysmith.
68 photos from COTR contest winning photographer Patrick found here.
Norm's Notes
· Amazing turn out. Our biggest cross race for COTR in 10 years with 312 racers. 352 if you count kid racers and half track kids (some races do count kids into their stats… not Roland)
· Might be the biggest cross race in Canada ever. For sure this year so far.
· 4th lowest DNF rate out of all of our races… not sure how many we have done? 58-60??
· Firsts: First win for Carson Damery. First win for Talia Hill. First Intermediate win for Mark Grant. First Intermediate win for Emily Johnston. First win for Joel Lutz. First expert Win for Janna Gillick. First expert win for Rob Parkin. 7 of the 8 categories had new winners! I find that absolutely wicked!!
· 20 kids in the Mazda Zoom Zoom Half Track race
· 20 kids in the 'lil Nutcase kids race
· Age spread in the Beginner Men's category was 8 years old to 62. Beginner Women 10 to 55
· Oldest racer 72 years old (Derek Steel)
· Welcome return of Phillips Beer for top SS in each category.
· Amazing weather.
· James Robillard from Saltspring who was the first racer to show up. Got it out of him that it was his 42 birthday and he was doing his first cross race. In reality he was doing his first race of any type in his entire life. So awesome! Photo below!
Mike and Tara Report
The Tugboat Cross goes down in the books as one incredible day!! A record number of participants, many racing for their first time, superb volunteers, fantastic battles out on the course, topped off with beautiful sunshine and gorgeous ocean views.
An enormous thank you goes out to all the volunteers and businesses that helped to support our event! The Tugboat cross was an awesome success and it could not have been achieved without each and every one of you!!
– The Allairs (Jim, Joanne and Morgan)…(set up and course marshalling)
– Brian Kuhn (set up and course marshalling)
– Trevor Jones (set up and marshal)
– Pete Stevenson (set up and marshal)
– Robin Dutton (set up, marshal, amazing sponsor)
– Kari Thompson (registration)
– Jennifer Ostle (registration)
– Kathy Theobald (registration)
– Jennifer Carmichael (bun and brat hand up gal)
– Verna Buhler (timer extraordinaire)
– Clare Mackinnon (creator of Urchin bags…amazing sponsor and timer)
– Sue Glenn (tear down gal)
– Shannon Wilson (tear down gal)
– Tiffany Chapman (cookie baker and tear down gal)
– Norm (world champion multi tasker… incredible).
– Hilary (I hope i did not drive you too crazy… I do get excited cheering in addition to calling out numbers).
– Roland and Alex (incredible team of number crunchers!)
– Cowichan Cycles (prizes)
– Urchin Bags (prizes)
– The Old Town Bakery (prizes)
– Bouma meats
– The Lion's Club
– The Town of Ladysmith
We are happy to be back in the series! Such a wonderful community of people that come together for cyclocross on the island! It is truly something special!
Tara and Mike
2. Update: Cross-sitters.
We had 2 parents use the Cross-sitters crew for our first attempt. Both reported positive feedback!
If you are a parent that races cross or a racer that likes kids… sign up with our crew.
See… shortest Newsletter EVER!!!
Preview coming next week.
Any questions or want to send any information:
Normon Thibault
E-Mail: normont@islandnet.com
Cross on the Rock (COTR) is a grassroots, laid back, fun, social, inclusive, surprisingly competitive Cyclocross series on Vancouver Island. It is organized through the efforts of many clubs, organizations and individuals collectively known as the "Council of Cross.