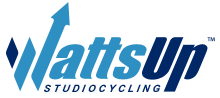 September 19, 2013 (Toronto, ON) – Starting in November, WattsUp Racing will begin its first off season training program. The five month program is specifically designed for cyclists who race and are looking to gain a competitive edge in 2014.
The needs of the racer are diverse. The pace in road races, criteriums and time trials is never constant. To respond and remain competitive a cyclist must utilize a range of energy systems. Rather than formulate a "make or break" racing preparation package, WattsUp Racing is designed to be an engaging platform whereby a group can prepare for an upcoming race season with collective optimism. The program balances hard intensity, proper recovery and building endurance. It's designed to have the feel and premise of a winter-long training camp.
From November to March the concept is to build upon the foundation of a rider's competitive aspirations.
WattsUp Cycling is located at 100 Sunrise Ave., off of O'Conner, east of the Don Valley Parkway in Toronto. With an established 4,000 sq. ft. facility with 24 computrainers, four eMotion rollresutilize a range of energy systems.ca. aining.
foreuire the use of different energy systemsand an area for stretc, bike storage, showers and an area for stretching, it is a place where a rider can streamline their training.
For more information, please visit here.