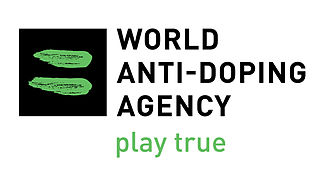 January 15, 2016 (Munich, Germany) – Yesterday the World Anti-Doping Agency (WADA) released part two of its Independent Commission's Report into allegations of systemic doping. In December 2014, WADA launched an Independent Commission to investigate the validity of allegations made by German TV station ARD's documentary titled "Top secret doping – how Russia makes its winners?". On November 9, 2015, the Independent Commission's Report Part One was released summarizing their findings and recommendations.
The Independent Commission is presided by Canadian Dick Pound; one of the two members, Professor Richard H. McLaren, is also Canadian. The other member is Günter Younger
The Commission's mandate was extended by WADA in August 2015 following the release of the documentary titled "Doping – Top Secret: The Shadowy World of Athletics", which contained new allegations regarding widespread doping in international athletics. The documentary alleged that ARD and The Sunday Times had obtained a leaked database, belonging to the International Association of Athletics Federations (IAAF), which contained more than 12,000 blood tests from around 5,000 athletes in the years 2001 to 2012.
The 89-page Part Two report was widely expected to shift the spotlight away from Russia and look at other countries accused of systemic doping. The 2014 ARD documentary mentioned Russian, Kenyan, German, Spanish, Moroccan, and British athletes, among others. But Part Two mentions "Russia" or "Russian" 138 times, "Turkey" or "Turkish" 24 times, "China" is only mentioned twice in passing, and Kenya is only mentioned once .
Similarly, while athletics (track and field) was the focus of the ARD documentary, other sports such as cycling, swimming, weightlifting and winter sports were also mentioned. But cycling and skiing are not even mentioned once in the Independent Commission's Part Two Report. Instead, eight of eight recommendations specifically mention the International Association of Athletics Federations (IAAF), but no other international sports bodies are named in the recommendations.
The report is also critical of former IAAF president Lamine Diack, but Pound has been gentle in comments about the current president, Lord Coe.
Independent Commission's (IC) Report, Part II here.
Press release and video of Jan. 14 press conference here.