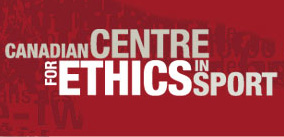 November 08, 2013 (Ottawa, ON) – The Canadian Centre for Ethics in Sport (CCES) would like to alert the Canadian sport community that the World Anti-Doping Agency (WADA) has released the 2014 Prohibited List, which will come into effect January 1, 2014.
For a summary of modifications to the 2014 Prohibited List, along with other details, click HERE. For the full 2014 Prohibited List, click HERE.
Athletes can verify the prohibited status of their prescribed medication using the following CCES resources, all of which will be updated on January 1, 2014 to reflect the new Prohibited List.
The CCES would like to remind athletes and their support personnel that pseudoephedrine, an ingredient commonly found in cough and cold medications, is prohibited in-competition.
Medical Exemptions:
For substances that require a medical exemption, athletes subject to doping control should consult the CCES or their international federation to get complete information on the application process.
The CCES Medical Exemption Wizard (www.cces.ca/en/mewizard) can help athletes find out if they need to apply for an exemption for their prescribed medication, what to include in it and where to submit the application.
Email tue-aut@cces.ca.
Further reading: