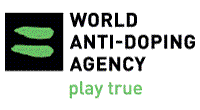 November 01, 2016 – The World Anti-Doping Agency (WADA) has released a 55-page report critical of how doping tests were handled at the 2016 Rio de Janeiro Olympics reports The Guardian. WADA notably accuses the management team of the Rio 2016 anti-doping department of "a lack of coordination."
Many of the problems related to authorities not being able to locate particular athletes in the Olympic village to bring them in for out-of-competition testing. Of 5,380 doping tests planned to be carried out, only 4,882 were actually conducted. With Biological Passport blood tests, only 47 of 450 planned tests were carried out.
Sir Craig Reedie, WADA's president, nonetheless insists that the Rio Olympics were "not tainted" despite the problems with drug testing.
Serious failings at Rio Olympics: here.
Reedie insists Games not tainted despite doping testing problems: here.