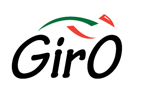 April 29, 2013 (Toronto, ON) – Villa Charities Foundation is pleased to announce the launch of Giro 2013, the sixth edition of its cycling fundraiser, taking place on Sunday, May 26, 2013. The event, a salute to the Giro d'Italia, will have its start and finish lines at Eagles Nest Golf Club in Vaughan, Ontario (10000 Dufferin Street).
Giro 2013 includes two formats for all hardcore cyclists – the 100 km GranFondo and the 60 km MediaFondo route. The ride will venture through the city of Vaughan, with renowned Italian-themed food and beverage stops along the way.
Join Honourary Chairs Jim De Gasperis and Edward Sorbara, Giro Co-Chairs Silvio Guglietti and Frank Ciccolini Jr., and Grand Marshal, His Worship Maurizio Bevilacqua, Mayor of the City of Vaughan, as they take part in Giro 2013, the exclusive fundraising event specially geared to the most enthusiastic of cyclists.
"These hardcore cyclists are committed and passionate in their endeavor to raise funds for Villa Charities, and I thank each and every one of them," says Anne Simone, Executive Director of Villa Charities Foundation. "The entire Giro committee, headed by Silvio Guglietti and Frank Ciccolini Jr., has worked tirelessly and dedicated its time to raise the much-needed funds required to maintain Villa Charities' programs and services."
As a nod to the Giro d'Italia tradition, the maglia rosa (pink jersey) will be presented to the top Giro 2013 fundraiser. Edward Sorbara, the event founder, received the same honour as the first top fundraiser for Giro 2006 – the inaugural edition of the event that had 50 cyclists participating.
Funds raised through Giro 2013 will help Villa Charities offer support and care to the seniors within our community; they will also assist in providing adults with intellectual disabilities or mental health issues the opportunity to pursue their life goals through educational programs and support services; and they will allow the organization to increase its cultural programming which enriches the lives of many in our community.
"Villa Colombo has been providing programs and services to seniors and adults with intellectual disabilities for over 40 years and we are proud to have this organization in our community," says Mayor Bevilacqua. "Everyone participating in Giro 2013 can take pride in knowing that their contribution is going to support this worthy cause and allow Villa Charities to continue its many culturally sensitive programs and services. This annual event brings together cycling enthusiasts who believe in the ultimate cause of helping Villa Charities while enjoying a ride through scenic Vaughan and experiencing its majestic landscape."