June 01, 2012 (Vancouver B.C.) – Vancouver's cycling infrastructure is often called unsuccessful by vocal critics. But the decidedly pro-bike approach at City Hall is the reason why a pack of cycling city planners, politicians, advocates, and academics will be visiting at the end of June.
That's when the Velo-city Global 2012 Vancouver conference will take place, and bike-friendly politicians from around the world will hobnob, while the rest of the bicycle campaigners swap war stories and best practices for bike-friendly cities.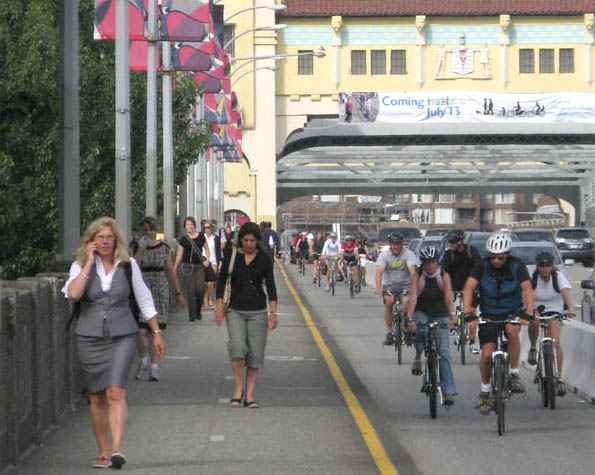 The conference's current sponsor list includes 'yellow jersey' sponsor Public Bike Systems Company, as well as the City of Vancouver, European Cyclists' Federation, Translink, Norco, and Lazer Helmets all signing on as top level sponsors. The focus of Velo-city Global 2012 Vancouver is increasing the use of the bicycle for transportation, recreation, and tourism. This marks the first time the European Cyclists' Federation's (ECF) conference will be held in North America since 1992. Event organizers know they have to deliver a memorable conference.
"We've managed to shoe horn in about 400 presentations in four days. It's going to be a jam-packed, content-filled experience," says conference director Richard Campbell.
The upcoming Velo-city conference in Vancouver will focus attention on the state of cycling in Canada, with a spotlight on Vancouver's initiatives towards bike-friendliness. Campbell expects Vancouver's downtown separated bike lanes will be closely examined by conference delegates, but he notes conference attendees all bring their particular experiences and learn from each other, making the discussions worthwhile both for entrenched European cycling cities and up and comers such as Vancouver.
"There's going to be experts from all over the world," says Campbell, "so there will be discussion on their issues, which we must keep in mind as our needs evolve."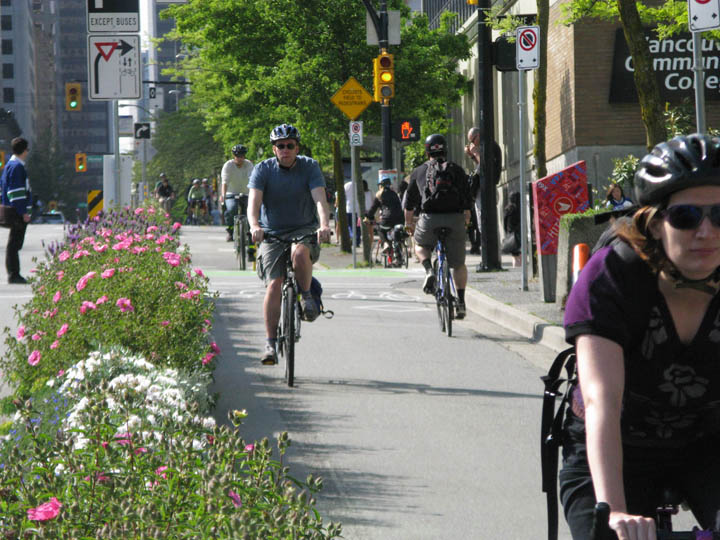 The ECF's Velo-city Series & Event Manager Raimund Staibauer points out that even in supposedly bike-friendly Europe, there are core countries with robust cycling environments and many other car-centric countries inside and outside the EU.
"For the first time, Velo-city Global will have a North American perspective on cycling policies and urban development. The issues facing Vancouver in terms of urban sprawl aren't unique to North America, and it's going to be a two-way conversation."
One area of urban cycling which will get a lot of attention is the fast-growing public bike share system. Talk of big-name players such as Bixi and Velib is to be expected. But Velo-city will also be a unique opportunity to learn about innovative next generation systems – such as Korea's Nujiba bike share, which helped more than double bicycle transportation mode share, from 3.2% to 7% between 2006-2008, with a 20% target set for 2020.
The ECF marks each host city's participation in the Velo-city series with the signing of a charter highlighting a particular initiative. This edition of the conference will feature the Charter of Vancouver, which recognizes cycling as a means of ensuring children's needs, and rights worldwide. The Velo-city Global 2012 conference runs from June 26 to 29 at the Sheraton Wall Centre in Vancouver.
The conference website can be found HERE.