March 03, 2016 (London, UK) – That is where our time of 4:05.6 ranked us among the other countries pursuit squads. One of our best times ever at sea level keeps us out of the top 10. We were prepared like never before. This was as excited as we have ever been to take the start line together. Being at your best feels incredible. Being at your best with all your teammates when they are at their best seemed impossible. The work put in the last 4-5 weeks was pretty extreme, a lot of ups and downs but when it all comes together…wow.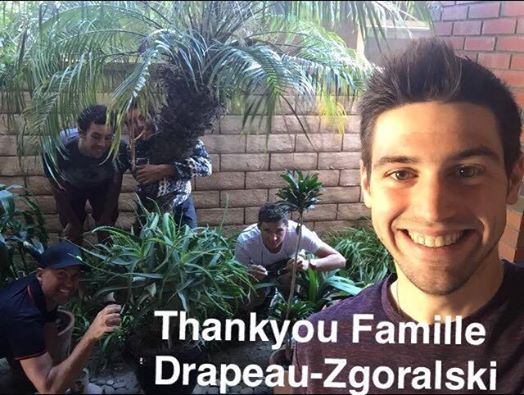 I joked many times that I felt like I could have flipped a car yesterday. It is a feeling I wish I could bottle and save forever.  Yes there was a mishap. We have close calls everyday. They happen every time we ride in formation at 60km-per-hour an inch off each others wheel. We all can handle our bikes extremely well, I trust these guys with my life every time we hit the boards. It wasn't anyone's fault. I'm happy I didn't hit the deck. Sad that is happened here at Worlds but happy how the boys brought things home and did us all proud. The save was spectacular and I hope to get some footage up soon to show everyone what happened. It cost us a second at most – meaning we were "killing it" – but we were still going to be outside the top 10 yesterday. We paced things at 4:05.5 and rode and 4:05.6 even with us touching wheels. Extremely proud of our preparation and our performance.
Now with all of that being said I can't help wonder where we rank in the world in team chemistry. Where we rank as a team in pure enjoyment. Our happiness ranking. I know this is high performance and it is to be taken seriously but this group does a few things a bit better than most and it shows. There are a few things going on with this group that can't be measured with a power meter. This sport beats you up mentally and physically. It takes a real weirdo to enjoy the physical suffering and constant failure. It takes a real weirdo to want to be around these nut jobs while they go around and around on the emotional roller coaster. It takes a group of these weirdos to compete apart of a team and especially in this particular discipline called the team pursuit. This group enjoys life and we enjoy life with each other. We don't talk about it or push it on anyone. We laugh, joke, smile and just enjoy it.
In a time where it is easier to be face down in your phone than to actually talk to someone, having people to converse with, open up to, laugh and share with is pretty special. Having athletes who are interested in more than just themselves is unique in any sport. I watch people getting it wrong all the time around us and wonder why wouldn't you want to do it this way… "our way"  Getting on the same page, wanting to be apart of something bigger than yourself and contributing more into the program than you might possibly receive in return is pretty unique but it is happens everyday here with this group.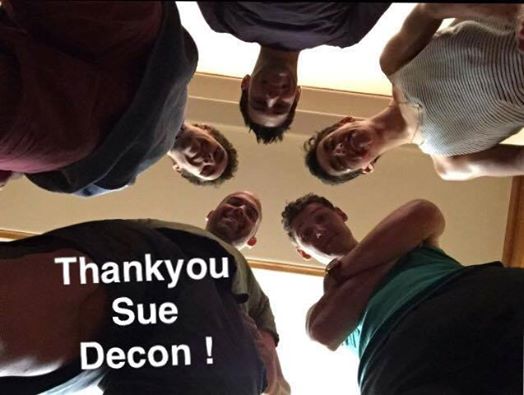 The GoFundMe campaign was a great example of all of us coming together for each other. Asking for help is hard. Asking for money is even harder. Dreaming up the funny poses, trying to be creative and unique with those personalized thank you pics was an example of what this group is all about. We work hard and we play hard. We had some great laughs doing them and put ourselves out there to be laughed at. No egos here. The purpose was to show gratitude. The funding campaign did more than just get us to the world championships, It was a bonding exercise like no other that brought us even closer together (if that is even possible). We want to thank everyone who donated. The support was overwhelming. Our funding goal was reached with MEC bridging the gap the day before we left for London.
I think a big part of our success is how this group defines success. It is about reaching your full potential together. Together is the key. If there is one defining message from this report it's this… none of this would be possible OR enjoyable alone.
Enjoying this opportunity, enjoying the moment, enjoying this ride as long as it lasts and enjoying it all with this amazing group of guys is what it is all about. It is with sadness that we have to say goodbye to Remi Pellitier-Roy for the time being. He is taking a break to pursue being doctor after a stellar athletic career. Like I tweeted recently "Remi is a boss on and off the bike". His contribution to this program and all of our growth as athletes and human beings has been incredible. He's an extremely talented, wealth of knowledge athlete who is thoughtful, organized and seriously funny. I can't tell you how much having Remi as our team captain has meant to the program, the entire team and for me personally.
On behalf of all of the guys and the entire MTE program thank you for being you and we wish you all the best in the future.
Thanks,
Ed Veal