August 12, 2012 – Jonathan Vaughters, currently the manager of Garmin-Sharp WorldTour team and formerly a pro rider from 1994-2003 with teams such as US Postal and Crédit Agricole, has admitted to doping. Vaughters wrote a 1,200-word editorial in today's New York Times that begins with the passage: "WHY does an athlete dope? I know why, because I faced that choice…"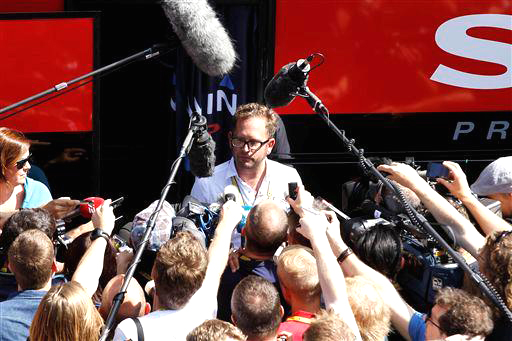 Referring to his own cycling career path, Vaughters details some of the many sacrifices he made to the sport. While avoiding specific references to when and how he apparently doped, Vaughters speaks in more general terms about how, "Short of finally living your childhood dream, you are told, either straight out or implicitly, by some coaches, mentors, even the boss, that you aren't going to make it, unless you cheat. Unless you choose to dope."
He writes further about the "two percent advantage" that doping can provide athletes and how, "in the Tour de France, 2 percent is the difference between first and 100th place in overall time."
Vaughters rode on the US Postal team with seven-time Tour d France winner Lance Armstrong who is currently under investigation for doping by the United States Anti-Doping Agency (USADA). Rumours suggest that Vaughters is among Armstrong's former team mates who may testify against him before USADA.
"I chose to lie over killing my dream. I chose to dope. I am sorry for that decision, and I deeply regret it. The guilt I felt led me to retire from racing and start a professional cycling team where that choice was taken out of the equation through rigorous testing and a cultural shift that emphasized racing clean above winning. The choice for my athletes was eliminated," Vaughters writes in one passage.
Vaughters finished first overall at the Tour de Beauce in 1997, the same year he was the U.S national time trial champion. He describes himself on Twitter as follows: "I've dedicated my life to professional cycling, anti-doping, and aggravating people with no sense of humor."
Canadian Ryder Hesjedal currently rides for Garmin-Sharp. In 2010, Hesjedal also unofficially beat Vaughters' 1993 Cycle To The Sun record time of 2:38 for climbing Haleakala volcano on Maui, Hawaii.
Read New York Times article HERE.