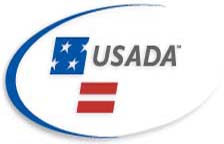 August 24, 2012 – Following Lance Armstrong's announcement that he will not contest the doping charges by the U.S. Anti-Doping Agency (USADA) against him the agency said it would strip him of his titles and issue a lifetime ban from the sport of professional cycling.
"It is a sad day for all of us who love sport and our athletic heroes," said Travis Tygart, USADA's chief executive officer in a statement. "This is a heartbreaking example of how the win-at-all-costs culture of sport, if left unchecked, will overtake fair, safe and honest competition, but for clean athletes, it is a reassuring reminder that there is hope for future generations to compete on a level playing field without the use of performance-enhancing drugs." Read more in Reuters HERE.
Armstrong, 40, who won the Tour de France an unprecedented seven times (1999-2005), disputes the USADA's authority to take away his titles calling the process unfair (Armstrong Throws in the Towel HERE). Meanwhile the UCI issued a statement (below) on Armstrong's decision and awaits USADA's next move.
UCI Statement on Lance Armstrong's decision
The UCI notes Lance Armstrong's decision not to proceed to arbitration in the case that USADA has brought against him.
The UCI recognizes that USADA is reported as saying that it will strip Mr. Armstrong of all results from 1998 onwards in addition to imposing a lifetime ban from participating in any sport which recognizes the World Anti-Doping Code.
Article 8.3 of the  WADA states that where no hearing occurs the Anti-Doping Organisation with results management responsibility shall submit to the parties concerned (Mr Armstrong, WADA and UCI) a reasoned decision explaining the action taken.
As USADA has claimed jurisdiction in the case the UCI expects that it will issue a reasoned decision in accordance with Article 8.3 of the Code.
Until such time as USADA delivers this decision the UCI has no further comment to make.