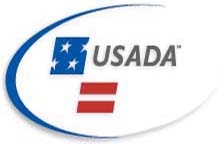 October 10, 2012 (Colorado Springs, CO) – The U.S. Anti-Doping Agency today released its "reasoned decision" supporting its call that the UCI strip Lance Armstrong of his seven Tour de France medals. Armstrong is accused of using illicit performance-enhancing drugs (PEDs) throughout his cycling career, to have trafficked in PEDs, and is accused of obstructing justice.
The document, at over 200 pages, is bristling with references and footnotes. It relies in part on sworn testimony from 14 people, many of whom rode with Armstrong on the U.S. Postal or Discovery Channel cycling teams.  These include:  Frankie Andreu; Michael Barry; Tom Danielson; Renzo Ferrante; Tyler Hamilton; George Hincapie; Jörg Jaksche; Floyd Landis; Levi Leipheimer; Emma O'Reilly; Filippo Simeoni; Christian Vande Velde; Jonathan Vaughters; and David Zabriskie.
Barry, the only Canadian of the group, admitted earlier today to using PEDs while riding for U.S. Postal and Discovery Channel cycling teams. His name turns up repeatedly within the USADA document as per the following passage:
"As a member of the U.S. Postal Service team, Mr. Barry was provided with banned performance enhancing drugs by U.S. Postal team doctors and staff, including Dr. Luis del Moral, Dr. Pedro Celaya and Jose 'Pepe' Marti. Mr. Barry explained that throughout his tenure with the U.S. Postal Service and Discovery Channel Pro Cycling teams, his use of prohibited substances was performed at the direction and with the full knowledge and approval of team director Johan Bruyneel. Mr. Barry's testimony is strongly corroborated by the testimony of George Hincapie, Levi Leipheimer, David Zabriskie and other former teammates and fellow cyclists…"
"Mr. Barry halted his participation in the U.S. Postal Service team doping program after serious injuries he sustained as a result of a crash at the 2006 Tour of Flanders convinced him that he was risking his life for a team that did not care about his health or well-being. USADA found Michael Barry's testimony to be substantially corroborated by the testimony of other witnesses and found him to be truthful and highly credible."
While Barry is cast in a good light by USADA, the same cannot be said of Armstrong as per the following passage:
"As reflected in emails sent by Mr. Armstrong, and as set forth in the affidavit of Michael Barry, Mr. Armstrong contacted, or attempted to contact, former teammates and others, including Dr. Michele Ferarri and Paolo Salvodelli, and asked them to sign affidavits affirming that there was no 'systematic' doping on the U.S. Postal Service cycling team. Such affidavits would be materially false as Mr. Armstrong was well aware that systematic doping had occurred on his teams. Consequently, Mr. Armstrong's efforts constituted an attempt to subvert the judicial system and procure false testimony."
USADA also takes a few swipes at the UCI; the two organizations earlier fought a turf war over who had jurisdiction to pursue the Armstrong case.
"In 2010 when Mr. Landis publicly raised his allegations of Mr. Armstrong's doping, in an Associated Press article UCI President McQuaid responded before undertaking any investigation whatsoever, contending that Mr. Landis' allegations in his April 30, 2010 email were 'nothing new' and that, 'he already made those accusations in the past.'"
"Rather than investigate the allegations, instead the UCI sued Mr. Landis. Similarly, when Tyler Hamilton publicly explained his knowledge of Mr. Armstrong's doping in a 60 Minutes interview nationally telecast in the United States and reported around the world in May, 2011, the UCI's Honorary President and current UCI Management Committee Member, Hein Verbruggen, stated:
'That's impossible, because there is nothing. I repeat again: Lance Armstrong has never used doping. Never, never, never. And I say this not because I am a friend of his, because that is not true. I say it because I'm sure.'"
"As set forth in the affidavit of former professional cyclist Jörg Jaksche, the UCI has responded with similar disdain and disinterest towards other cyclists that have tried to bring forth evidence of the serious extent of doping within the peloton. After coming forward and admitting doping in 2007, Mr. Jaksche spoke with UCI lawyers and officials, including Mr. McQuaid, seeking to explain the level of doping that had been taking place on Team Telekom, ONCE, CSC and Liberty Seguros, however, according to Mr. Jaksche, 'The UCI showed zero interest in hearing the full story about doping on these teams and did not seek to follow up with me…'"
"Similarly, after Italian cyclist Filippo Simeoni testified regarding Dr. Ferrari's involvement in doping and was given a reduced sanction by the Italian cycling federation for his substantial assistance. The UCI appealed seeking to impose a lengthier sanction upon a rider who had provided invaluable assistance to a law enforcement investigation of doping in cycling."
It is unclear at this point if the USADA's criticisms will force any changes upon the way that the UCI operates.
View the USADA Reasoned Decision  HERE.