April 05, 2017 (Utah) – Legendary American MTB and cyclocross rider, Steve Tilford, a U.S. Hall of Famer, was killed early this morning in a car crash in Utah. The incident occurred on Highway I-70 when Tilford and friend Vincent Davis struck a tractor trailer that had overturned on the road reports the Denver Post. The two survived the initial crash but a second semi-trailer crashed into the wreckage and hit Tilford, who stood outside his van, from which he did not survive. The driver of the second vehicle also died of his injuries while Tucker, a dog traveling with Tilford and Davis, survived the accident.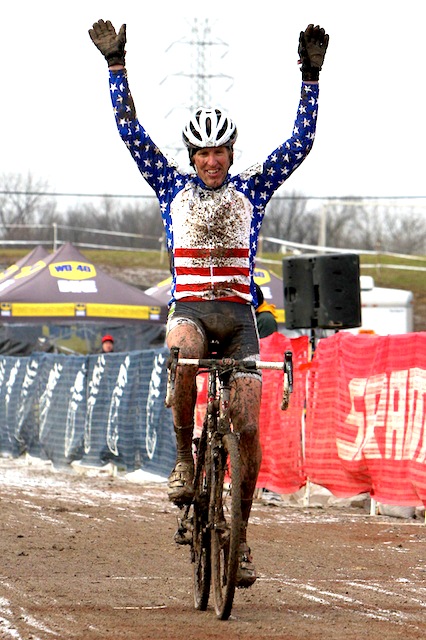 Tilford, 59, won the first-ever U.S. mountain biking national title in 1983. He started racing bikes at age 14 and represented the US National Road team before switching to mountain biking. Tilford was also a pioneer in cyclocross, with four U.S. national CX titles to his credit. Returning to mountain biking in the 1990s, he won the UCI World Mountain Bike Championships Masters race in Quebec in 1998, repeating the feat with a second masters title at the 2000 MTB Masters Worlds. Tilford also won the CX Masters World title in Louisville in 2012 and 2013. He was inducted into the Mountain Bike Hall of Fame in 2000.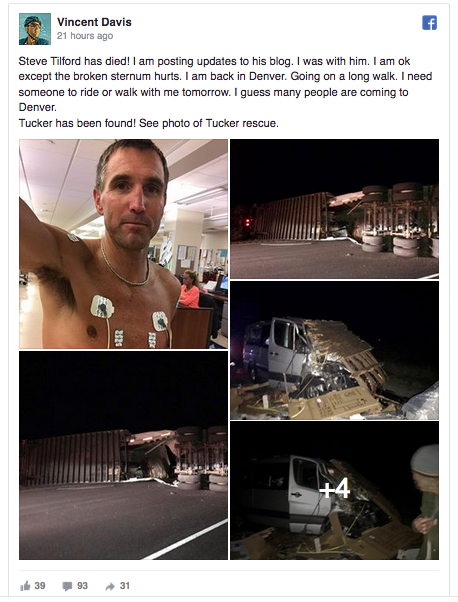 Steve Tilford's Career Highlights
4X US National Cyclo-Cross Champion
5X UCI World Champion MTB-Masters
3X World Road Team Member
2X World Champion Masters Cyclocross
1st US National Mountain Bike Champion
Inducted into Mountain Bike Hall of Fame-2000
Steve Tilford Blog here.
Denver Post article here.
Pedal joins the cycling community in extending our condolences to Tilford's family, friends and fans.