January 30, 2016 (Zolder, Belgium) – UCI officials are investigating a bicycle with a hidden electric motor inside it discovered at the Cyclo-cross World Championships now on in Zolder, Belgium. Apparently the bike in question belonged to one of race favourites for the inaugural U23 Women competition, Femke Van den Driessche (Belgium) the reigning European U23 champion, who had mechanical problems during the race.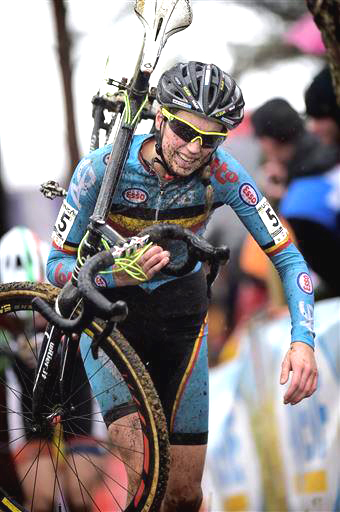 It's unclear if the bike was actually ridden at the U23 Women's event and a UCI statement only confirms that none of the riders on the podium are affected. The connection to Van den Driessche comes from a Sporza report which claims that the Belgian Cycling Federation confirmed that the bike in question belonged to her as indicated by Jos Smetsa, Belgium's cycling director in a brief press conference. Van den Driessche rides for Team Kleur op Maat.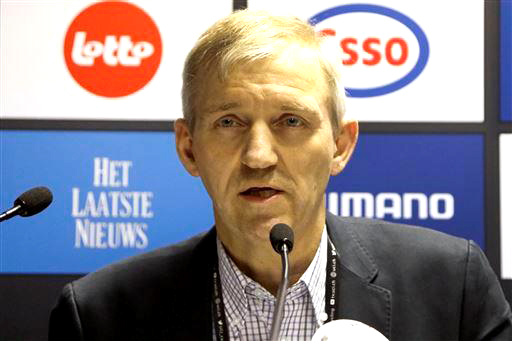 According to Van den Driessche's father, "It's not a bike from Femke," he told Belgian newspaper Het Nieuwsblad, denying that she had been riding the seized bike. "Someone from her entourage, who sometimes trains with her, put the bike in the pit. But it was never the intention that they would ride it. Femke has absolutely not used that bike during the competition and is totally upside down from the situation." – read more here.
As previously reported, the technology to make "stealth" electric motors on what seem to be ordinary bicycles has been around for a few years and has become very sophisticated. Fabian Cancellara (Sui) Saxo Bank was notably accused of using such a bike to win the Tour of Flanders in 2010, a claim he denied – see our archived report here.