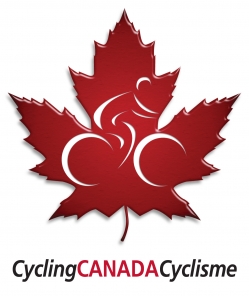 June 27, 2012 (Ottawa, ON) – From July 6-8, the World's best para-cyclists will converge to Baie-Comeau, QC for the 2012 UCI Para-Cycling World Cup Finals, and Canada will have a strong delegation to defend its colors on home soil.
Heading into the event, Canada will have four athletes wearing the coveted UCI White Jersey, worn by the overall World Cup leader: Marie-Claude Molnar, Marie-Ève Croteau, Shelley Gautier and the tandem of Robbi Weldon and Lyne Bessette.
The event in Baie-Comeau will be the last international para-cycling event prior to the 2012 Paralympic Games, in London.
Thanks to the hard work and dedication of the Paramanic International, Baie-Comeau hosted in 2010 the UCI Para-Cycling Road World Championships, as well as the UCI Para-Cycling Road World Cup Finals in 2011.
More information can be found HERE.
Canadian Delegation – 2012 Para-Cycling World Cup – Baie-Comeau, Can
Elite Group
Women
– Marie-Claude Molnar (C4) [UCI World Cup Leader]
– Marie-Ève Croteau (T2) [World Champion, Road, Time Trial; UCI World Cup Leader]
– Shelley Gautier (T1) [World Champion, Road, Time Trial; UCI World Cup Leader]
– Dominique Mainguy (T2)
– Robbi Weldon (B) / Lyne BESSETTE (Pilot) [World Champion, Time Trial; UCI World Cup Leader]
– Geneviève Ouellet (B) / Émilie ROY (Pilot)
Men
– Jaye Milley (C1)
– Brayden McDougall (C1)
– Robert Labbe (H1)
– Mark Beggs (H2)
– Rico Morneau (H2)
– Mark Ledo (H3)
– Daniel Chalifour (B) / Alexandre CLOUTIER (Pilot)
– Alexandre Carrier (B) / Luc DIONNE (Pilot)
– Arnold Boldt (C2)
– Matthieu Parent (C2)
– Éric Bourgault (C4)
Development Group
Women
– Myriam Adam (H2)
– Nicole Clermont (C5)
Men
– Sébastien Bouchard (C4)
– Charles Moreau (H2)
– Simon Harrington (H3)