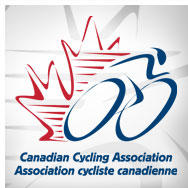 July 10, 2011 (Baie Comeau, QC) – On a cold and rainy day, Canada continued on its success at the 2011 UCI Para-Cycling Road Para-Cycling World Cup Finals in Baie-Comeau, QC, adding six medals to its tally in this last UCI World Cup event of the season for para-cyclists.
In the Tricycle category, Marie-Ève Croteau of Québec, QC continued her international domination in her rookie season, winning the 25.9-kilometre road race for the T2-3 Category with a time of 59:13.  Once again today, Croteau defeated the reigning World Champion Jana Majunke of Germany, this time by a margin of more than eight minutes.
With the victory, Croteau wins the 2011 UCI Road World Cup title and grabs the coveted crystal trophy. In her first season, Croteau defeated the reigning World Champion in all her races, doing so by considerable margins.
Karen March of British Columbia went on the finish second of the women's H2 road race. The convert from athletics ended her rookie with great results as she prepares for the 2012 Paralympic Games, also winning the coveted World Cup title for the road discipline within her category.
Mark Ledo of Maple Ridge, ON, the reigning Canadian Champion, placed second in the H3 race of 60.5 kilometres, finishing just one second behind the winner, narrowly missing the victory on home soil. Racing the Men's H1 category, Robbert Labbé of Québec City took the second place in the 43.2-kilometre race, finishing 5:17 off the winner's time.
In the T1 road race, Shelley Gautier of Toronto, ON finished her race in first position with a time of 1:22.
Chantale Petitclerc, one of Canada's most prolific athlete and another convert from athletics, raced in the Women's H3 category and went to finish fifth, her second Top 5 finish in as many days.
The UCI Para-cycling Road World Cup Finals in Baie-Comeau end Sunday with the road races for the C category as well as the tandems.
Results (brief)
Men – H1  43.2km – full results H1M
1. Mark Rohan (Ireland) 1:46:52
2. Robert Labbe (Canada) 5:17
3. Alain Quittet (France) 5:31
Men – H2  51.8km – full results H2M
1. Lukas Weber (Switzerland) 1:41:50
2. Heinz Frei (Switzerland S.T.
3. Walter Ablinger (Austria) 1:46
4. Rico Morneau (Canada) 4:04
7. Jimmy Pelletier (Canada) 13:37
Dnf. Mark Beggs (Canada
Men – H3  60.5km – full results H3M
1. Joel Jeannot (France) :54:56
2. Mark Ledo (Canada) 0:01
3. Arkadiusz Skrzypinski (Poland) 5:09
Men – T2  25.9km – full results T2M
1. Hans-Peter Durst (Germany 0:54:20
2. Goldy Fuchs (South Africa) 0:10
3. Gerhard Viljoen (South Africa) 0:43
7. Louis-Albert  Jolin Corriveau (Independant) 9:14
Women – H1  43.2km – full results H1W
1. Pia Schmid (Switzerland) :50:21
2. Karen March (Canada) 6:35
Women – H2  43.2km – full results H2W
1. Marianna Davis (Usa) :37:18
2. Myriam Adam (Canada) 35:06
3. Natalia Yanuto (Russia -1 Lap
Women – H3  43.2km – full results H3W
1. Monica Bascio (Usa) :38:16
2. Sandra Graf (Switzerland) 13:59
3. Svetlana Moshkovich (Russia) 24:22
5. Chantale Petitclerc (Canada) 27:36
Women – T1  25.9km – full results T1W
1. Shelley Gautier (Canada) :22:00
Women – T2/3  25.9km – full results T2W
1. Marie-Eve Croteau (Canada 0:59:13
2. Jana Majunke (Germany) 8:26
3. Madre Carinus (South Africa) 8:47