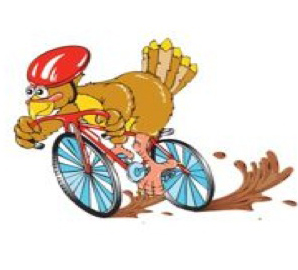 October 04, 2013 (Dundas, ON) – The 2013 edition of TCX will take place at Christie Conservation area, on Hwy 5, west of Hwy 6 only 12km from downtown Hamilton. This year's course offers a speed freaks dream, and a beach boy's nightmare. The route will have a 400m gravel road hill climb and then will immediately descend along a beautifully maintained forest path along the lake edge. The main portion of the course is in a picnic area and beach side (read sand patch) that is used for many local High School Cross country running races. Expect the smoothest ride of your life.
Of course there will be electronic timing this year for FAST and accurate results. On site we will have Willy Dog hotdog cart, and Domestique will fuel the caffeine addicts. Waterloo Brewery Has donated beer that we did intend to sell to raise money for the SPCA, yet an event licence proved to be both time and cost ineffective. So, we will be giving it away as swag for podium and mostly for Turkey preems (if you see a turkey on the course, grab it and drop it off to me, and I'll get you some beer).
Please note all females u15-masters will be racing in the second start and the race will be 40mins. We have done this so that we could have a large women's field and therefore combine all prize money for a top down payout. Racers MUST ride in their licenced category, regardless of what cat CCN let you register in.  If you are unlicensed or do not have a cyclocross designation you will ride in S4, M3, or the appropriate women's category. Please contact the OCA should you desire and upgrade to your UCI licence. YOU WILL NOT BE ALLOWED TO RIDE IN THE WRONG CAT.
$2000 in cash, plenty of beer and winner's jersey for M1, E1, and the combined women's race are up for grabs. Will you be pulling on the Pumpkin Fleece this coming Saturday?
Pre-registration closes Thursday at midnight. Prices increase by $10 for day of on top of park entry which will not be covered.  Pre-Registered riders will not have to pay park entry, which is $9 for the car and driver; additional passengers will be $5.  Preregister and SAVE!
For more info click here.