December 02, 2016 (Toronto, ON) – The Trek Stores in the G.T.A. are each hosting a Launch Party for the updated version of Molly Hurford's book, "Saddle, Sore" and an associated talk, "Ride Fast and Ride Comfortable". The 2017 Trek Canada Mountain Bike Team will be announced, with all team members on hand for the Toronto night.
– Toronto (Tues. Dec 6) – Toronto Event Page
here
– 2063 Yonge Street, Toronto, Ontario
– Aurora (Wed. Dec 7) – Aurora Event Page here – 15543 Yonge St, Aurora, Ontario
– Barrie (Thurs. Dec 8) – Barrie Event Page here – 88 Dunlop Street East, Barrie, Ontario
Each night is a Launch Party for the newly updated and expanded edition of Molly Hurford's book, "Saddle, Sore". You can check out this important book that has already helped coaches shop-staff and parents discuss issues like saddle choice, bike setup, saddle sores and birth control. The new edition adds chapters for aging, pregnancy and male-specific issues.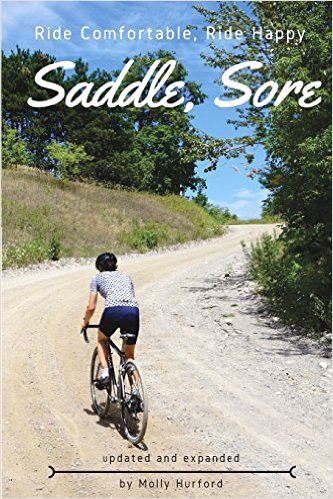 Each evening you can check out the book and take in the informative and entertaining "Ride Fast, Ride Comfortable" talk that she and Peter Glassford have given throughout North America. You will learn tips to enhance your comfort on the bike as well as training strategies to make the most of your fitness and enhance your health.
The Toronto Night (Tuesday, Dec. 6) will also feature an Introduction to the 2017 Trek Canada Team, who will contribute their experiences to the talk and certainly to great discussions over some snacks.
Each Trek Store will have amazing bikes to look at and the latest gear for you get Christmas gift Ideas and perhaps grab a few gifts for those on your list.
Best of all, there will be snacks, beverages, rad new people to meet, AND IT IS FREE!
Please RSVP on the facebook page to ensure we have a seat for you, and a friend who is new to cycling!
Information and more photos can be found on the facebook pages or by emailing peterglassford@gmail.com.