June 09, 2017 (Barrie, ON) – The 2017 Trek Store Canada Cup / Ontario Cup #4 will take place on June 17-18 at Hardwood Ski and Bike. The course is now open for pre-ride only during regular Hardwood Ski & Bike hours and trail fees apply.
There is a new Youth specific course for the 8:30 am Youth races presented by Caterpillar. The Sport and Expert courses is fast and friendly with many cool trails and features not used for the past few years. Elite and Jr Expert riders get to experience a newly modified course, but keeping favorite Pan Am features! The course continues to be very spectator friendly with many excellent viewing areas near the stadium.
See here for updated course map, schedule and regsitration. Start times can be different from Ontario Cup. Be sure to carefully check the schedule for race times, and your appropriate course.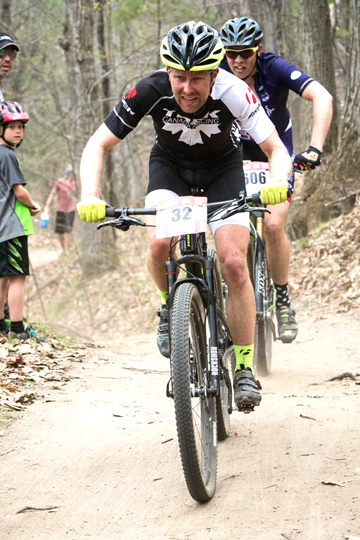 Hardwood Ski and Bike is also planning many special Canada Cup and Canada 150 celebrations for the Canada Cup.
– Chalet will be open until 8pm Thursday, June 15th – Saturday, June 17th
– Please note that in honor of celebrating #canada150,on Sunday we will be serving $1.50 breakfast. Pancakes $1.50, Coffee $1.50 Sausages $1.50
– Our Retail and Service shop will be open to meet all rider needs
– $10 Trail Passes for ALL riders starting Monday, June 12th – Saturday, June 17th.
– WE ARE CLOSED TO THE PUBLIC FOR RIDING – SUNDAY, June 18th, 2017
– Bring out the family on Sunday to cheer for these amazing #canadian athletes