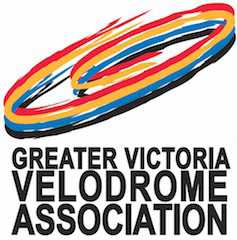 July 30, 2014 – On August 22nd-24th the Greater Victoria Velodrome Association will once again play host to an international field of cyclists as it kicks off Track Fest presented by the Times Colonist, the longest lasting track race in the Province. Racing is expected to be heated as riders compete in the first event of the inaugural BC Premiere Track Cup, the first stop for riders coming from all over Western Canada and the Pacific Northwest on their way to claiming the overall championship title being awarded when the series concludes September 12th-14th in Burnaby at the Provincial Championships.
The races are also being used as both an opportunity to scout new talent and selection events for young athletes wishing to represent British Columbia at the Canadian National Championships being held in Milton, ON.
With the second, and last, race of the series overlapping with Provincial Championships riders will be competing to win two different jerseys. The first being that of the Provincial Champion and the other, the Vie 13 BC Premiere Cup Track Champion.
As much a celebration of cycling culture as it is a race, Track Fest is also being held to help commemorate the 20th Anniversary of the 1994 Commonwealth Games. Spectators are encouraged to come out on Friday and Saturday night to enjoy the Hoyne Brewery beer garden, food trucks, a cycling expo, DJ, and of course, great racing! Families are also encouraged to bring out their children to participate in the "Kiddie Kilo", a fun lap around the track intended for youth of all ages on both Friday and Saturday evenings.
More information on the race can be found here.