April 20, 2014 (Edmonton, AB) – The Tour of Alberta (ToA) has secured funding through 2016 reports The Calgary Sun, but details remain vague as to who is writing the cheques and for how much. Tour executive director Duane Vienneau provided general confirmation about the ToA's next three editions, but is quoted as saying, "…certain details couldn't be announced until finalization of financial commitments" and until course designs are completed and after the snow has melted.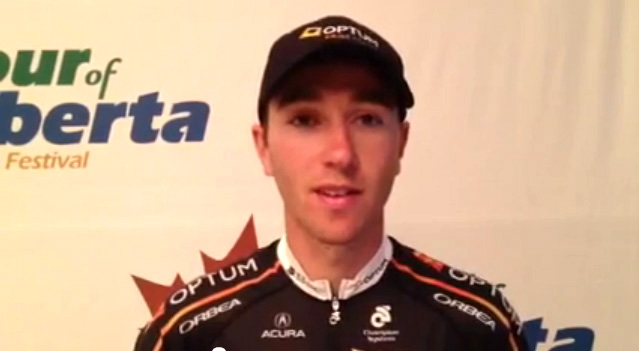 The 2013 ToA cost some $7 million according to the Edmonton Sun; $3.5 million came from the Alberta government's Rural Alberta Development Fund. Another $500,000 came from Travel Alberta; $500,000 from local organizing communities such as Sherwood Park (which contributed $125,000). Two other Alberta government ministries (Tourism, Parks & Recreation together with Culture) put in $250,000 each. Another $1 million involved sponsorships from the private sector. Pedal attempted to contact Vienneau for clarification, but had no response by press time.
The ToA website lists the UCI and Cycling Canada Cyclisme as partners, together with private companies: Medalist Sports, Aquila Productions, and KOM Sports Marketing.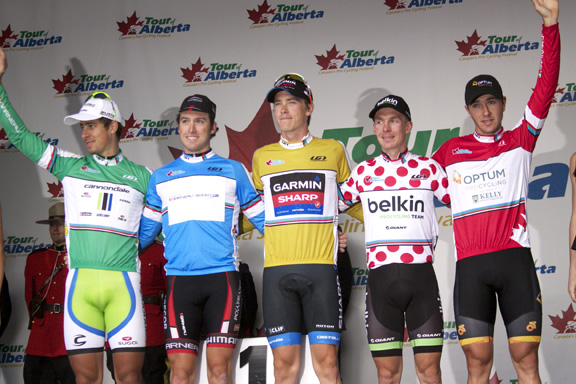 The 2013 edition saw the inaugural running of this UCI America Tour given a 2.1 rating, and featured a prologue and five stages held from September 3-8 last year. The overall winner was Rohan Dennis (AUS) Garmin Sharp while Peter Sagan (SVK) Cannondale won the sprint classification and Tom Jelte Slagter (NED) Garmin Sharp took the King of the Mountain. The top Canuck was Ryan Anderson (CAN) Optum-Kelly Benefit Strategies. Dennis also won the "young rider" classification. Some 120 of the world's best male road cyclists from 15 teams competed in 2013, riding 900km through cities, farmlands, badlands, foothills, and the Rockies
The Calgary Sun article qualifies the 2013 ToA as "a domestic disappointment and a soaring international success" based on television ratings. While approximately 546,000 Canadians watched the event on TV over the six days, over 41.5 million watched worldwide. Almost half (204,000) of the Canadian numbers come from greater Edmonton where 23,400 spectators lined the streets last year.
Meanwhile, the Lethbridge Herald is proudly announcing that the first stage of the 2014 ToA will be held in that Alberta city, featuring rides near its famous bridge, Fort Whoop-Up, and the Japanese Garden. The 2014 ToA will reverse the direction of the 2013 edition, starting this year in Calgary this year to finish in Edmonton.
Calgary Sun here.
Edmonton Sun here.
Lethbridge Herald here.