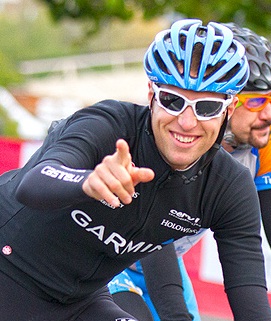 January 09, 2013 (Victoria, B.C.) – Have you landed on a New Year's resolution yet? If you're thinking about signing up for the 2013 Tour de Victoria, here's some extra motivation: early bird prices, a great bike package from Pro City Racing and complementary GoodLife Fitness passes! Check out the details below.
We're hard at work coordinating the 2013 Ryder Hesjedal's Tour de Victoria powered by GoodLife Fitness and can't wait till September! Check out the 2012 Tour de Victoria video for a recap of last year's ride.
Happy New Year to all our participants, volunteers and sponsors. We're excited to have you along for the ride in 2013.
– Seamus McGrath, Event Director
Early Bird Prices
Sign up today and receive steep discounts on your 2013 Tour de Victoria registration package. There are only a few early bird spots left, so register quick!
– LEAGUE 140km and Island Savings 100km – $170 (only a few spots left!)
– Ryder Hesjedal's 50km – $50
Take advantage of early bird pricing HERE.
Get You Rolling Bike Package
Pro City Racing is offering a great bike package to help get you rolling in 2013. If you're looking to equip yourself for the 2013 Tour, give Pro City Racing a call.
The Get You Rolling Bike Package includes a road bike, helmet, pedals, shoes, bike computer, bottle rack and tire kit.
Learn more about the Pro City Racing bike package HERE.