May 28, 2014 – Due to several circumstances, the organizers of the Tour de Quebec, have decided to take a break for the 2014 season. With six editions staged, which is a strong statement in itself, the Tour de Québec continues to grow in scope but funding is the biggest challenge.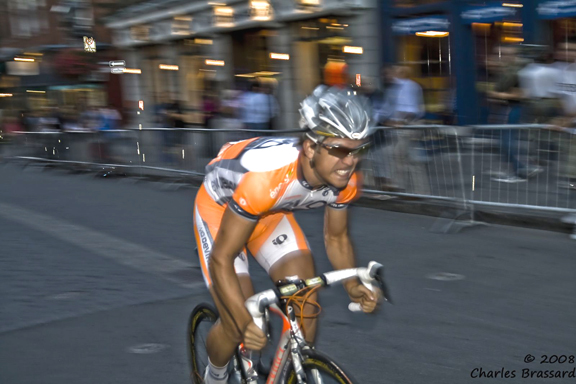 The organization will take a break in 2014 to establish a strategy and long-term vision to ensure the maintainance and viability of the event. Following the announcement the title sponsor, Desjardins, said it was open to a return again in 2015.
The most recent edition of the Tour de Québec Desjardins was won by the Trinidad's Emile Abraham with Quebec's Pierrick Naud in second and Australia's Douglas Repacholi in third. The 2013 edition included the participation of fifteen teams with Quebec (8), U.S. (4) and Ontario (3).
The Tour of Quebec is a great development opportunity for Quebec and Canadian riders; Guillaume Boivin (Cannondale), Hugo Houle (AG2R) and David Boily (SpiderTech 2012) have all participated in the Tour before making the jump to the professional ranks.
Video: Lipdub made ??the Tour de Québec Desjardins in the song Get Lucky (feat. Pharrell Williams & Nile Rodgers )

Photo: Guillaume Boivin full sprint action at the Tour de Québec 2008 – photo Charles Brassard