July 22, 2011 (Amos, QC) – The US swept the podium on the 12.4km Stage 3 Individual Time Trial while Émile Jean (Can) Team Canada placed fifth as Christopher Calder (USA) United States took the win. Michael Reidenbach (USA) Colavita-Baci U19 was second and Kristopher Jorgenson (USA) United States was third. James Oram (Nzl) New Zealand continues to lead overall.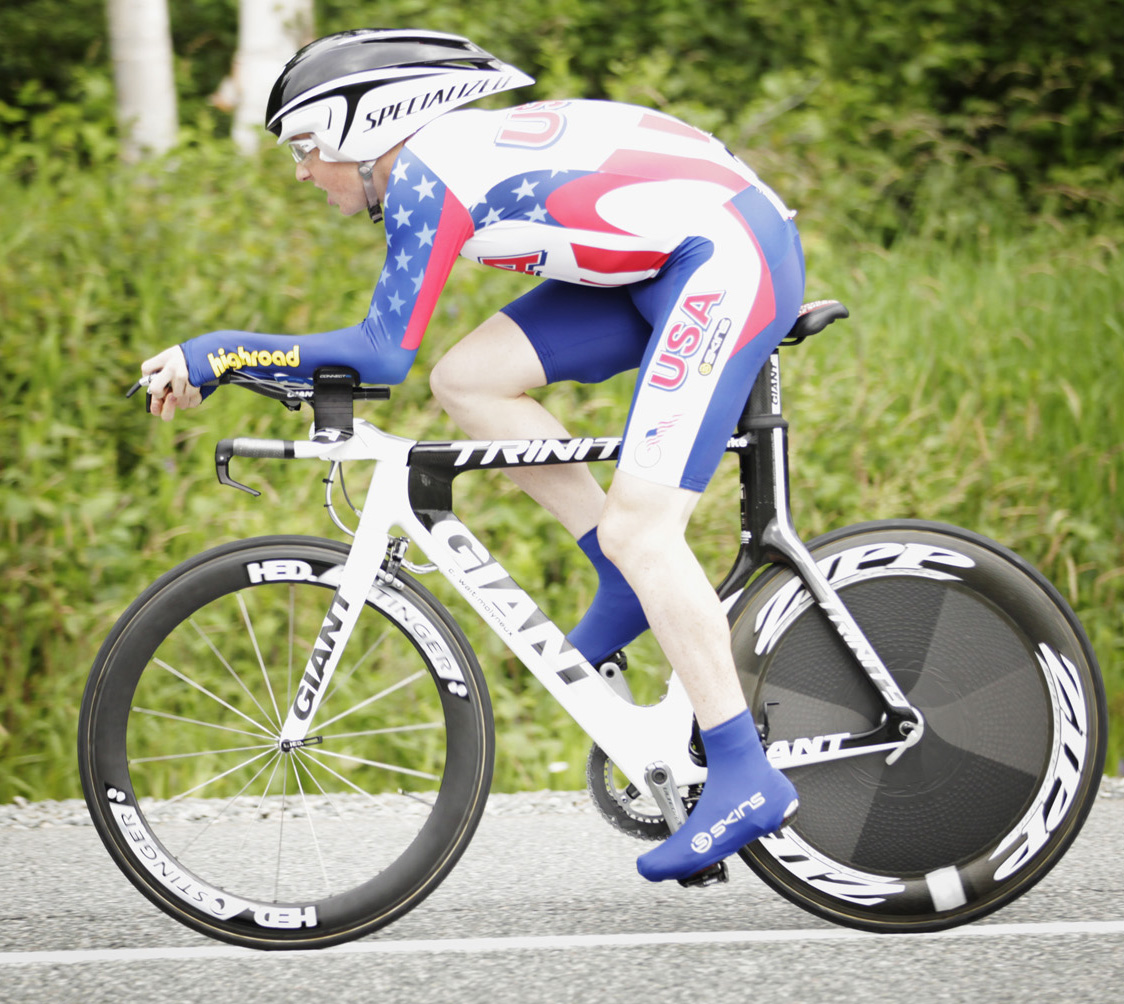 The 52.7km Stage 4 Malartic Road Race was held later in the day and this time the French National Team took centre stage as they dominated claiming all three podium spots. Thibaut Boulanger (Fra) France took the win as Canada's Lambert Gatineau (SpiderTech p/b Powerwatts) was 4th followed by Olivier Delaney (Espoirs Quilicot p/b Specialized) in 5th.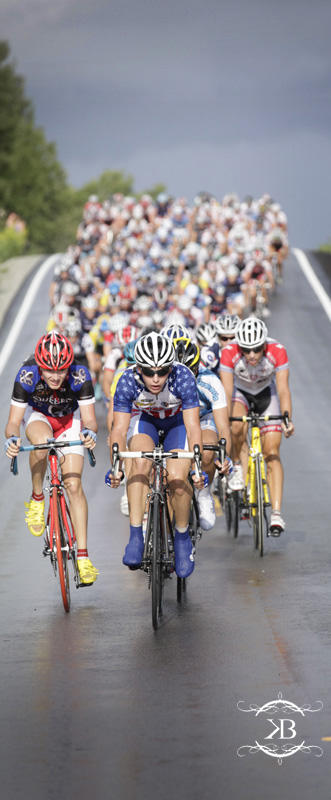 James Oram (Nzl) New Zealand holds on to the leader's jersey followed by his teammate Dion Smith (Nzl) in second with Wait-Molyneux (USA) in third. The top Canuck overall is Jean in 6th.
Results
Stage 3 – ITT – St-Félix-de-Dalquier to Amos – 12.4km
1. Colby Wait-Molyneux (USA) United States 15:09.0
2. Michael Reidenbach (USA) Colavita-Baci U19 0:04
3. Kristopher Jorgenson (USA) United States 0:04
4. James Oram (Nzl) New Zealand 0:08
5. Émile Jean (Can) Team Canada 0:17
6. Alexey Vermeulen (USA) Pro Chain/Team Turner 0:19
7. Dion Smith (Nzl) New Zealand 0:26
8. William Zellmer (USA) Team Specialized 0:29
9. Benjamin Wolfe (USA) Colavita-Baci U19 0:30
9. Daniel Eaton (USA) Mid-South Regional Team 0:30
11. Gregory Daniel (USA) United States 0:30
12. Sergio Escutia (Mex) Mexican National Team 0:36
13. George Hubbard (Nzl) New Zealand 0:40
14. Nigel Ellsay (Can) Team Canada 0:40
15. Jos Chalmers (USA) South Eastern Regional 0:44
16. Tyler Williams (USA) United States 0:46
17. Matthew Lipscomb (USA) United States 0:47
18. Benjamin Perry (Can) Team Canada 0:48
19. Micah Engle (USA) Young Medalists/Team Rothrock 0:49
20. Thibaut Boulanger (Fra) French National Team 0:50
21. Jeffrey Perrin (USA) Team Specialized 0:50
22. Kyle Torres (USA) Team Specialized 0:52
23. Roman Semyonov (Kaz) Kazakhstan 0:58
24. José Aguire (Mex) Mexican National Team 0:59
25. Torey Philipp (USA) Team Specialized 1:00
26. Simon-Pierre Gauthier (Can) Team Québec 1:02
27. Andrew Dillman (USA) Pro Chain/Team Turner 1:03
28. Johnny Quintal (Mex) Mexican National Team 1:04
29. Yohan Patry (Can) Team Canada 1:04
30. Kevin Goulot (Fra) French National Team 1:04
31. Jérémy Maison (Fra) French National Team 1:04
32. Naoya Uchino (Jpn) Japanese National Team 1:07
33. Tileqen Maidos (Kaz) Kazakhstan 1:09
34. Zach Semian (USA) Mid-Atlantic Development/Team Specialized Rising-Stars 1:10
35. Vitaliy Marayhin (Kaz) Kazakhstan 1:10
36. Dorian Javier Monterroso (Gua) Guatemala 1:10
37. David Novak (USA) Mid-Atlantic Development/Team Specialized Rising-Stars 1:12
38. Steve Arbault (Fra) French National Team 1:15
39. Lambert Gatineau (Can) SpiderTech p/b Powerwatts 1:16
40. Jess Neufeld (Can) SpiderTech p/b Powerwatts 1:16
41. Adam De Vos (Can) Team Canada 1:18
42. Benoît Lantagne (Can) Atlantic Canada National Cycling Centre 1:18
43. Ben Gabardi (USA) Pro Chain/Team Turner 1:21
44. Félix Côté-Bouvette (Can) Team Québec 1:21
45. Simon-Pierre Maltais (Can) Team Québec 1:24
46. Simon Trivett (Can) Atlantic Canada National Cycling Centre 1:24
47. Jérémie Lavoie-Doyon (Can) Espoirs Quilicot p/b Specialized 1:24
48. Viktor Okishev (Kaz) Kazakhstan 1:24
49. Diego Sandoval (Mex) Mexican National Team 1:25
50. James Laberge (USA) Team Specialized 1:29
51. Christopher Meacham (USA) Young Medalists/Team Rothrock 1:30
52. Hamish Schreurs (Nzl) New Zealand 1:31
53. Charles Matte (Can) Team Québec 1:31
54. Poompat Seehabuntong (Tha) Thailand 1:34
55. David Benkoski (USA) Team Specialized 1:34
56. Ohko Shimizu (Jpn) Japanese National Team 1:34
57. Olivier Hokmi (Can) Attrium (QC) 1:34
58. Samuel Gagnon (Can) Attrium (QC) 1:35
59. Tomas Barnet (USA) Young Medalists/Team Rothrock 1:35
60. Hiroki Nishimura (Jpn) Japanese National Team 1:39
61. Benjamin Chartrand (Can) Espoirs Quilicot p/b Specialized 1:40
62. Anthony Morel (Fra) French National Team 1:40
63. Thanawut Sanikwathi (Tha) Thailand 1:40
64. Taylor (TJ) Eisenhart (USA) Mid-South Regional Team 1:40
65. Alex Darville (USA) United States 1:42
66. Brandon Etzl (Can) Planet Energy p/b SpiderTech 1:43
67. Brian Lark (USA) Pro Chain/Team Turner 1:45
68. Olivier Delaney (Can) Espoirs Quilicot p/b Specialized 1:47
69. David Onsow (Can) Team Canada 1:47
70. Joseph Lupien (Can) Atlantic Canada National Cycling Centre 1:49
71. David Goodman (USA) South Eastern Regional 1:50
72. Adder Faarid Espinoza Mazariegos (Gua) Guatemala 1:51
73. Romeo Daniel Quicibal Estrada (Gua) Guatemala 1:54
74. Lucas Papillon (Fra) French National Team 1:54
75. Kirill Prolubnikov (Kaz) Kazakhstan 1:55
76. Erik Volotzky (USA) Mid-South Regional Team 1:55
77. Nicholas Roeder (USA) Colavita-Baci U19 1:58
78. Marc-Antoine Labelle (Can) Attrium QC 1:59
79. Élliott Doyle (Can) Team Québec 1:59
80. Genki Kubota (Jpn) Japanese National Team 2:00
81. Justin Zottl (Can) Planet Energy p/b SpiderTech 2:00
82. Frédéric Cossette (Can) Team Québec 2:02
83. Timur Kazantsev (Kaz) Kazakhstan 2:04
84. William Richter (USA) South Eastern Regional 2:05
85. Justin Mallet (Can) Atlantic Canada National Cycling Centre 2:11
86. Suguru Tokuda (Jpn) Japanese National Team 2:12
87. Paul Kumm (USA) ISCorp Cycling Team 2:13
88. Krisana Kaewprapa (Tha) Thailand 2:15
89. Eric Reinert (Can) Planet Energy p/b SpiderTech 2:15
90. Toshiki Omote (Jpn) Japanese National Team 2:15
91. Thomas Nicholson (Nzl) New Zealand 2:20
92. Marc Evers (Can) Atlantic Canada National Cycling Centre 2:20
93. Kevin Lindlau (USA) ISCorp Cycling Team 2:20
94. Blaise Limoges (Can) Espoirs Quilicot p/b Specialized 2:22
95. Roberto Rodriguez (Mex) South Eastern Regional 2:27
96. Luis Fernando Pop Laj (Gua) Guatemala 2:28
97. Setthawut Yordsuwan (Tha) Thailand 2:32
98. Zachary Bender (USA) Mid-Atlantic Development/Team Specialized Rising-Stars 2:34
99. Kaleb Koch (USA) ISCorp Cycling Team 2:38
100. Alexandre Tremblay (Can) Attrium (QC) 2:38
101. John Nesbit (USA) Young Medalists/Team Rothrock 2:42
102. Alexandre Pinard (Can) SpiderTech p/b Powerwatts 2:43
103. Owen Graves (USA) Mid-South Regional Team 2:44
104. Alex Jensen (USA) Pro Chain/Team Turner 2:48
105. Andrew Hodges (USA) Mid-Atlantic Development/Team Specialized Rising-Stars 2:48
106. David Fugère (Can) Attrium (QC) 2:51
107. Jason Massicotte (Can) Planet Energy p/b SpiderTech 2:51
108. Nicolas Masbourian-Parent (Can) Espoirs Quilicot p/b Specialized 2:54
109. Lucca Zeray (USA) Young Medalists/Team Rothrock 2:54
110. Travis Samuel (Can) Planet Energy p/b SpiderTech 2:56
111. Shacquille Sinclair (Jam) South Eastern Regional 3:00
112. Oshane Williams (Jam) South Eastern Regional 3:03
113. Christopher Putt (USA) Mid-South Regional Team 3:07
114. Sean Lynch (USA) Colavita-Baci U19 3:07
115. Jasmin Houle (Can) SpiderTech p/b Powerwatts 3:08
116. François Vaillancourt (Can) Espoirs Quilicot p/b Specialized 3:08
121. James Anderson (USA) Mid-South Regional Team 3:20
122. Leif Byrge-Liebig (USA) ISCorp Cycling Team 3:23
123. Jatupong Panlerd (Tha) Thailand 3:29
124. Maxime Leboeuf (Can) SpiderTech p/b Powerwatts 3:31
125. Vance Fletcher (USA) ISCorp Cycling Team 3:45
126. Alexandre Bourgeois (Can) SpiderTech p/b Powerwatts 3:48
127. Pierre Robitaille (Can) Attrium (QC) 4:11
128. Luke Haley (USA) Pro Chain/Team Turner 4:26
129. Christopher Calder (USA) Colavita-Baci U19 4:26
130. Rogelio Rojas (Mex) Mexican National Team 4:56
131. David Connolly (USA) Mid-Atlantic Development/Team Specialized Rising-Stars 5:11
DNF José Duran (Mex) Mexican National Team
DNF Matthew Hopkins (Can) Planet Energy p/b SpiderTech
DNF Nathan Labecki (USA) ISCorp Cycling Team
DNF Erik Anderson (USA) Mid-Atlantic Development/Team Specialized Rising-Stars
Stage 4 – Malartic Road Race – 52.7 km
1. Thibaut Boulanger (Fra) French National Team 1:08:25
2. Anthony Morel (Fra) French National Team
3. Kevin Goulot (Fra) French National Team
4. Lambert Gatineau (Can) SpiderTech p/b Powerwatts
5. Olivier Delaney (Can) Espoirs Quilicot p/b Specialized
6. José Aguire (Mex) Mexican National Team
7. Olivier Hokmi (Can) Attrium (QC)
8. Daniel Eaton (USA) Mid-South Regional Team
9. Hiroki Nishimura (Jpn) Japanese National Team
10. Sean Lynch (USA) Colavita-Baci U19
11. Alex Darville (USA) United States
12. Brandon 8etzl (Can) Planet Energy p/b SpiderTech
13. Simon-Pierre Gauthier (Can) Team Québec
14. Kristopher Jorgenson (USA) United States
15. Erik Volotzky (USA) Mid-South Regional Team
16. Colby Wait-Molyneux (USA) United States
17. Dion Smith (Nzl) New Zealand
18. Micah Engle (USA) Young Medalists/Team Rothrock
19. Ben Gabardi (USA) Pro Chain/Team Turner
20. Élliott Doyle (Can) Team Québec
21. Romeo Daniel Quicibal Estrada (Gua) Guatemala
22. Jérémy Maison (Fra) French National Team
23. Pierre Robitaille (Can) Attrium (QC)
24. Paul Kumm (USA) ISCorp Cycling Team
25. Kaleb Koch (USA) ISCorp Cycling Team
26. Setthawut Yordsuwan (Tha) Thailand
27. George Hubbard (Nzl) New Zealand
28. Dorian Javier Monterroso (Gua) Guatemala
29. Simon-Pierre Maltais (Can) Team Québec
30. José Duran (Mex) Mexican National Team
31. Alexandre Pinard (Can) SpiderTech p/b Powerwatts
32. David Onsow (Can) Team Canada
33. James Oram (Nzl) New Zealand
34. Jos Chalmers (USA) South Eastern Regional
35. Christopher Calder (USA) Colavita-Baci U19
36. Lucas Papillon (Fra) French National Team
37. Jeffrey Perrin (USA) Team Specialized
38. Maxime Leboeuf (Can) SpiderTech p/b Powerwatts
39. Nicholas Roeder (USA) Colavita-Baci U19
40. Christopher Putt (USA) Mid-South Regional Team
41. Yohan Patry (Can) Team Canada
42. Benoît Lantagne (Can) Atlantic Canada National Cycling Centre
43. Alexey Vermeulen (USA) Pro Chain/Team Turner
44. Félix Côté-Bouvette (Can) Team Québec
45. Thomas Nicholson (Nzl) New Zealand
46. Ohko Shimizu (Jpn) Japanese National Team
47. Roman Semyonov (Kaz) Kazakhstan
48. Christopher Meacham (USA) Young Medalists/Team Rothrock
49. Naoya Uchino (Jpn) Japanese National Team
50. Andrew Dillman (USA) Pro Chain/Team Turner
51. Tileqen Maidos (Kaz) Kazakhstan
52. Blaise Limoges (Can) Espoirs Quilicot p/b Specialized
53. François Vaillancourt (Can) Espoirs Quilicot p/b Specialized
54. Nathan Labecki (USA) ISCorp Cycling Team
55. Frédéric Cossette (Can) Team Québec
56. Timur Kazantsev (Kaz) Kazakhstan
57. Leif Byrge-Liebig (USA) ISCorp Cycling Team
58. Émile Jean (Can) Team Canada
59. Joseph Lupien (Can) Atlantic Canada National Cycling Centre
60. William Zellmer (USA) Team Specialized
61. Charles Matte (Can) Team Québec
62. William Richter (USA) South Eastern Regional
63. Benjamin Wolfe (USA) Colavita-Baci U19
64. Justin Zottl (Can) Planet Energy p/b SpiderTech
65. Zach Semian (USA) Mid-Atlantic Development/Team Specialized Rising-Stars
66. Andrew Hodges (USA) Mid-Atlantic Development/Team Specialized Rising-Stars
67. Adam De Vos (Can) Team Canada
68. Marc Evers (Can) Atlantic Canada National Cycling Centre
69. Matthew Lipscomb (USA) United States
70. Benjamin Perry (Can) Team Canada
71. James Laberge (USA) Team Specialized
72. Tomas Barnet (USA) Young Medalists/Team Rothrock
73. Samuel Gagnon (Can) Attrium (QC)
74. Jatupong Panlerd (Tha) Thailand
75. Nicolas Masbourian-Parent (Can) Espoirs Quilicot p/b Specialized
76. Michael Reidenbach (USA) Colavita-Baci U19
77. Alexandre Tremblay (Can) Attrium (QC)
78. Johnny Quintal (Mex) Mexican National Team
79. Poompat Seehabuntong (Tha) Thailand
80. David Goodman (USA) South Eastern Regional
81. David Fugère (Can) Attrium (QC)
82. Luis Fernando Pop Laj (Gua) Guatemala
83. Taylor (TJ) Eisenhart (USA) Mid-South Regional Team
84. Jess Neufeld (Can) SpiderTech p/b Powerwatts
85. Gregory Daniel (USA) United States
86. Jason Massicotte (Can) Planet Energy p/b SpiderTech
87. Eric Reinert (Can) Planet Energy p/b SpiderTech
88. Viktor Okishev (Kaz) Kazakhstan
89. Benjamin Chartrand (Can) Espoirs Quilicot p/b Specialized
90. Steve Arbault (Fra) French National Team
91. Brian Lark (USA) Pro Chain/Team Turner
92. Kirill Prolubnikov (Kaz) Kazakhstan
93. Nigel Ellsay (Can) Team Canada
94. Owen Graves (USA) Mid-South Regional Team
95. Vance Fletcher (USA) ISCorp Cycling Team
96. Luke Haley (USA) Pro Chain/Team Turner
97. Oshane Williams (Jam) South Eastern Regional
98. Torey Philipp (USA) Team Specialized
99. Genki Kubota (Jpn) Japanese National Team
100. Matthew Hopkins (Can) Planet Energy p/b SpiderTech
101. Simon Trivett (Can) Atlantic Canada National Cycling Centre
102. Sergio Escutia (Mex) Mexican National Team
103. Alex Jensen (USA) Pro Chain/Team Turner
104. Lucca Zeray (USA) Young Medalists/Team Rothrock
105. Adder nFaarid Espinoza Mazariegos (Gua) Guatemala
106. James Anderson (USA) Mid-South Regional Team
107. John Nesbit (USA) Young Medalists/Team Rothrock
108. David Novak (USA) Mid-Atlantic Development/Team Specialized Rising-Stars
109. Rogelio Rojas (Mex) Mexican National Team
110. Justin Mallet (Can) Atlantic Canada National Cycling Centre
111. Suguru Tokuda (Jpn) Japanese National Team
112. Shacquille Sinclair (Jam) South Eastern Regional
113. Kevin Lindlau (USA) ISCorp Cycling Team
114. Hamish Schreurs (Nzl) New Zealand
115. Travis Samuel (Can) Planet Energy p/b SpiderTech
116. Jasmin Houle (Can) SpiderTech p/b Powerwatts
117. Diego Sandoval (Mex) Mexican National Team
118. David Benkoski (USA) Team Specialized
119. Roberto Rodriguez (Mex) South Eastern Regional
120. Alexandre Bourgeois (Can) SpiderTech p/b Powerwatts 0:32
121. Toshiki Omote (Jpn) Japanese National Team
122. David Connolly (USA) Mid-Atlantic Development/Team Specialized Rising-Stars 0:53
123. Thanawut Sanikwathi (Tha) Thailand 0:56
124. Jérémie Lavoie-Doyon (Can) Espoirs Quilicot p/b Specialized 1:27
125. Vitaliy Marayhin (Kaz) Kazakhstan
126. Tyler Williams (USA) United States 2:26
127. Kyle Torres (USA) Team Specialized
128. Krisana Kaewprapa (Tha) Thailand 2:26
129. Marc-Antoine Labelle (Can) Attrium (QC) 9:51
130. Zachary Bender (USA) Mid-Atlantic Development/Team Specialized Rising-Stars 11:24
GC after Stage 4
1. James Oram (Nzl) New Zealand 6.07:13
2. Dion Smith (Nzl) New Zealand 0:19
3. Colby Wait-Molyneux (USA) United States 0:20
4. Kristopher Jorgenson (USA) United States 0:24
5. William Zellmer (USA) Team Specialized 0:31
6. Émile Jean (Can) Team Canada 0:37
7. Michael Reidenbach (USA) Colavita-Baci U19 0:39
8. Alexey Vermeulen (USA) Pro Chain/Team Turner 0:39
9. Daniel Eaton (USA) Mid-South Regional Team 0:48
10. Gregory Daniel (USA) United States 0:50
11. Roman Semyonov (Kaz) Kazakhstan 0:56
12. Sergio Escutia (Mex) Mexican National Team 0:56
13. José Aguire (Mex) Mexican National Team 0:59
14. Thibaut Boulanger (Fra) French National Team 1:00
15. Matthew Lipscomb (USA) United States 1:00
16. George Hubbard (Nzl) New Zealand 1:00
17. Nigel Ellsay (Can) Team Canada 1:00
18. Jos Chalmers (USA) South Eastern Regional 1:04
19. Benjamin Perry (Can) Team Canada 1:08
20. Micah Engle (USA) Young Medalists/Team Rothrock 1:09
21. Jeffrey Perrin (USA) Team Specialized 1:10
22. Kyle Torres (USA) Team Specialized 1:12
23. Benjamin Wolfe (USA) Colavita-Baci U19 1:13
24. Torey Philipp (USA) Team Specialized 1:20
25. Tileqen Maidos (Kaz) Kazakhstan 1:22
26. Kevin Goulot (Fra) French National Team 1:22
27. Simon-Pierre Gauthier (Can) Team Québec 1:22
28. Andrew Dillman (USA) Pro Chain/Team Turner 1:23
29. Johnny Quintal (Mex) Mexican National Team 1:24
30. Yohan Patry (Can) Team Canada 1:24
31. Jérémy Maison (Fra) French National Team 1:24
32. Naoya Uchino (Jpn) Japanese National Team 1:27
33. Dorian Javier Monterroso (Gua) Guatemala 1:30
34. David Novak (USA) Mid-Atlantic Development/Team Specialized Rising-Stars 1:32
35. Steve Arbault (Fra) French National Team 1:34
36. Lambert Gatineau (Can) SpiderTech p/b Powerwatts 1:36
37. Jess Neufeld (Can) SpiderTech p/b Powerwatts 1:36
38. Adam De Vos (Can) Team Canada 1:38
39. Benoît Lantagne (Can) Atlantic Canada National Cycling Centre 1:38
40. James Laberge (USA) Team Specialized 1:39
41. Félix Côté-Bouvette (Can) Team Québec 1:41
42. Simon Trivett (Can) Atlantic Canada National Cycling Centre 1:44
43. Jérémie Lavoie-Doyon (Can) Espoirs Quilicot p/b Specialized 1:44
44. Viktor Okishev (Kaz) Kazakhstan 1:44
45. Diego Sandoval (Mex) Mexican National Team 1:45
46. Charles Matte (Can) Team Québec 1:45
47. Zach Semian (USA) Mid-Atlantic Development/Team Specialized Rising-Stars 1:50
48. Christopher Meacham (USA) Young Medalists/Team Rothrock 1:50
49. Hamish Schreurs (Nzl) New Zealand 1:51
50. Poompat Seehabuntong (Tha) Thailand 1:54
51. David Benkoski (USA) Team Specialized 1:54
52. Ohko Shimizu (Jpn) Japanese National Team 1:54
53. Olivier Hokmi (Can) Attrium (QC) 1:54
54. Samuel Gagnon (Can) Attrium (QC) 1:55
55. Tomas Barnet (USA) Young Medalists/Team Rothrock 1:55
56. Anthony Morel (Fra) French National Team 1:56
57. Simon-Pierre Maltais (Can) Team Québec 1:59
58. Hiroki Nishimura (Jpn) Japanese National Team 1:59
59. Benjamin Chartrand (Can) Espoirs Quilicot p/b Specialized 2:00
60. Taylor (TJ) Eisenhart (USA) Mid-South Regional Team 2:00
61. Alex Darville (USA) United States 2:02
62. Brian Lark (USA) Pro Chain/Team Turner 2:05
63. Olivier Delaney (Can) Espoirs Quilicot p/b Specialized 2:07
64. David Onsow (Can) Team Canada 2:07
65. Joseph Lupien (Can) Atlantic Canada National Cycling Centre 2:09
66. David Goodman (USA) South Eastern Regional 2:10
67. Adder nFaarid Espinoza Mazariegos (Gua) Guatemala 2:11
68. Romeo Daniel Quicibal Estrada (Gua) Guatemala 2:14
69. Lucas Papillon (Fra) French National Team 2:14
70. Kirill Prolubnikov (Kaz) Kazakhstan 2:15
71. Erik Volotzky (USA) Mid-South Regional Team 2:15
72. Nicholas Roeder (USA) Colavita-Baci U19 2:18
73. Élliott Doyle (Can) Team Québec 2:19
74. Genki Kubota (Jpn) Japanese National Team 2:20
75. Frédéric Cossette (Can) Team Québec 2:22
76. Brandon 8etzl (Can) Planet Energy p/b SpiderTech 2:23
77. Timur Kazantsev (Kaz) Kazakhstan 2:24
78. Suguru Tokuda (Jpn) Japanese National Team 2:32
79. Tyler Williams (USA) United States 2:33
80. Paul Kumm (USA) ISCorp Cycling Team 2:33
81. Setthawut Yordsuwan (Tha) Thailand 2:34
82. Eric Reinert (Can) Planet Energy p/b SpiderTech 2:35
83. Vitaliy Marayhin (Kaz) Kazakhstan 2:37
84. Marc Evers (Can) Atlantic Canada National Cycling Centre 2:39
85. Thomas Nicholson (Nzl) New Zealand 2:40
86. Kevin Lindlau (USA) ISCorp Cycling Team 2:40
87. Blaise Limoges (Can) Espoirs Quilicot p/b Specialized 2:42
88. Luis Fernando Pop Laj (Gua) Guatemala 2:48
89. Thanawut Sanikwathi (Tha) Thailand 2:50
90. John Nesbit (USA) Young Medalists/Team Rothrock 3:02
91. Alexandre Pinard (Can) SpiderTech p/b Powerwatts 3:03
92. Toshiki Omote (Jpn) Japanese National Team 3:07
93. Alex Jensen (USA) Pro Chain/Team Turner 3:08
94. Andrew Hodges (USA) Mid-Atlantic Development/Team Specialized Rising-Stars 3:08
95. Jason Massicotte (Can) Planet Energy p/b SpiderTech 3:11
96. Nicolas Masbourian-Parent (Can) Espoirs Quilicot p/b Specialized 3:14
97. Lucca Zeray (USA) Young Medalists/Team Rothrock 3:14
98. Roberto Rodriguez (Mex) South Eastern Regional 3:20
99. Christopher Putt (USA) Mid-South Regional Team 3:27
100. Sean Lynch (USA) Colavita-Baci U19 3:27
101. José Duran (Mex) Mexican National Team 3:29
102. Nathan Labecki (USA) ISCorp Cycling Team 3:30
103. Shacquille Sinclair (Jam) South Eastern Regional 3:35
104. Leif Byrge-Liebig (USA) ISCorp Cycling Team 3:43
105. Matthew Hopkins (Can) Planet Energy p/b SpiderTech 3:47
106. David Fugère (Can) Attrium (QC) 4:05
107. Justin Mallet (Can) Atlantic Canada National Cycling Centre 4:32
108. Krisana Kaewprapa (Tha) Thailand 5:01
109. Justin Zottl (Can) Planet Energy p/b SpiderTech 5:43
110. Jatupong Panlerd (Tha) Thailand 6:45
111. Pierre Robitaille (Can) Attrium (QC) 8:08
112. Kaleb Koch (USA) ISCorp Cycling Team 8:14
113. François Vaillancourt (Can) Espoirs Quilicot p/b Specialized 10:52
114. Vance Fletcher (USA) ISCorp Cycling Team 12:11
115. Rogelio Rojas (Mex) Mexican National Team 12:35
116. Marc-Antoine Labelle (Can) Attrium (QC) 12:40
117. Jasmin Houle (Can) SpiderTech p/b Powerwatts 12:47
118. Alexandre Tremblay (Can) Attrium (QC) 14:36
119. Luke Haley (USA) Pro Chain/Team Turner 15:55
120. Oshane Williams (Jam) South Eastern Regional 17:16
121. Owen Graves (USA) Mid-South Regional Team 17:17
122. Christopher Calder (USA) Colavita-Baci U19 18:39
123. Maxime Leboeuf (Can) SpiderTech p/b Powerwatts 19:27
124. Ben Gabardi (USA) Pro Chain/Team Turner 21:35
125. William Richter (USA) South Eastern Regional 22:30
126. James Anderson (USA) Mid-South Regional Team 23:33
127. Alexandre Bourgeois (Can) SpiderTech p/b Powerwatts 28:10
128. Travis Samuel (Can) Planet Energy p/b SpiderTech 33:28
129. Zachary Bender (USA) Mid-Atlantic Development/Team Specialized Rising-Stars 36:04
130. David Connolly (USA) Mid-Atlantic Development/Team Specialized Rising-Stars 46:25