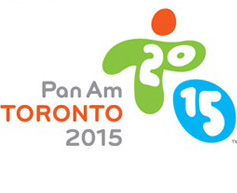 March 13, 2014 (Toronto, ON) – The City of Toronto and the Greater Golden Horseshoe region is about to embark on the largest call for volunteers in Canadian history – even more than the 17,000 required to host the 2010 Olympic Winter Games.
The TORONTO 2015 Volunteer Program presented by Chevrolet is looking for more than 20,000 volunteers from across Southern Ontario who embody the community pride, diversity and enthusiasm that will define the Games and we're hoping you can help spread the word to the cycling community!  Knowing your readers are health-minded, active and involved in their communities we thought your publication would be a great fit.  This will be a once-in-a-lifetime opportunity for your readers to see some of the best athletes in the world and to directly support the cycling community both on the road and in the state of the art velodrome.
As Canadians, volunteering is in our blood, 13.3 million Canadians contribute 2.1 billion volunteer hours, the equivalent of 1.1 million full-time jobs each year (Canada Survey on Giving, Volunteering and Participating, 2010). This Home Games is not only a once-in-a-lifetime opportunity for our Canadian athletes but also for volunteers.  Every volunteer who puts on the Toronto 2015 Pan Am/Parapan Am Games uniform will be a front-line host and ambassador. They will gain valuable skills training, and ensure that visitors and athletes from around the world sing the praises of our region long after the Games are over.
In conjunction with National Volunteer Week April 6-12, the TO2015 volunteer site will begin accepting applications to fill the 20,000+ volunteer spots that will among other roles; feed and transport the athletes, prepare the field of play, act as liaisons for the 41 visiting delegations, provide medical services and even participate in the Opening and Closing Ceremonies.
Volunteering matters.  It is the lifeblood of who we are as Canadian and we're hoping your readers will be some of the 20,000 volunteers that will define these games.
To apply visit here.