November 15, 2011 (Hamilton, ON) – One of Ontario and Canada's top Cadet riders, Adam Jamieson will join TEAM CHCH for the 2012 road season. "When Adam contacted us we were pleasantly surprised, he is a rider of the future for sure," said Lloyd Fairbairn – President & Coaching Director of the CHCH National Cycling Centre.  "We met with Adam and his parents, and both myself and our Head Coach were very impressed with his reasons for wanting to be with TEAM CHCH, his ability, and how he presented himself."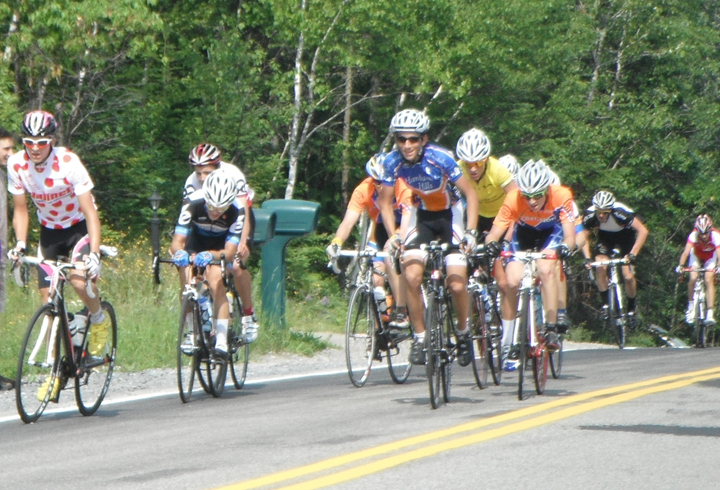 Adam has proven that he is one of the best Cadet talents in Canada by finishing 3rd in this year Tour de Rimouski, he was the 1st Canadian. He has excellent Time Trial and Hill Climbing ability and this will strengthen the already strong TEAM CHCH cadet team.
We look forward to working with Adam, his Coach, and parents to assist in the development of this young athlete to fulfill his potential.
We are always open to hearing from riders, coaches, supporters, or sponsors who may wish to be part of TEAM CHCH, we are a very inclusive team."
As for Adam's thoughts on his move to TEAM CHCH…
"I am pumped to be joining Team CHCH. This is my first year on a road team and I am looking forward to learning the roles and strategies involved.
"From the team's impressive organization throughout the race season, to the sense of unity exemplified within the team itself, there is much to anticipate in the coming year. One of my many aspirations for the future is to become a Pro Tour Rider, I believe Team CHCH is my best option to further my cycling career due to the benefits of management, sponsors and support. Can't wait for the upcoming season!"
CHCH National Cycling Centre Hamilton is a not-for-profit corporation created as legacy organization following the very successful 2003 UCI World Road Cycling Championships in Hamilton Ontario. The Centre is one of five nationally recognized cycling centre's in Canada and is responsible for identifying, recruiting, testing, coaching and training high performance and development athletes in the Province of Ontario. The Centre is formally partnered with the Canadian Cycling Association, the Ontario Cycling Association, the City of Hamilton and McMaster University. Since its creation in 2005, the Centre has assisted over 20 athletes win medals at National Championships and/or become members of the Canadian National Cycling Team.
Should you require further information regarding the Centre or its programs, email them at info@ncch.ca