April 01, 2017 (Switzerland) – Pedal has learned that Cycling Canada President John Tolkamp will run the UCI for one month while UCI President Brian Cookson is coming here to take over the reigns of Cycling Canada. Tolkamp recently headed to Europe to take on a major new role working with Cookson (read more here) but there's a twist.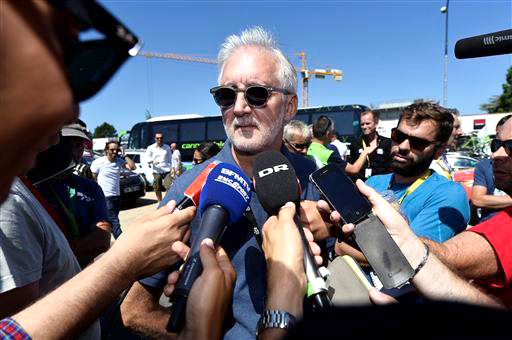 The new UCI President's Swap program has not been officially announced but will roll out shortly as part of a strategy to help the organization get a better understanding of how its members function and perhaps employ ideas to assist the UCI in running the sport globally.
"I've always loved coming to Canada and the success of their athletes across the board suggests there's a lot learn from getting an inside look at how things work operationally," said Cookson. "We'll be rolling out the program shortly and I'll be taking over at  six member associations this season. I'm looking forward to practicing my French en Quebec, taking in some lacrosse races as we well (Cookson's second love), and sampling the great local brew there."
Tolkamp is excited as well and can't wait to sit in the "big chair" at UCI headquarters. "I couldn't pass up this opportunity to run the UCI for a month. I'm rolling up my sleeves and look forward to seeing how things work first hand. Like Brian I'll get to work on my Swiss-French look forward to attending some of the upcoming top races while representing the UCI. It's such an honour. We'll be in close contact to help each other out as questions come up," commented Tolkamp.
The new President's Swap program is not connected with President's Choice of Loblaws fame, but if the inaugural program is successful, we might see Cookson and Tolkamp together on their renowned Decadent chocolate chip cookies.
Happy April Fools