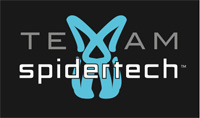 September 19, 2012 (Toronto, ON) – TheTOEvent is an inaugural event in support people affected by cancer.  Come see the unveiling of a one-of-a-kind LIVESTRONG® Edition MV Agusta from the F4RR to be auctioned on Ebay  to benefit the Lance Armstrong Foundation and SickKids.
Friday, Sept. 21, 8:30 pm Fiction Club 180 Pearl St. Toronto, Ontario
Since the original concept was approved, the fundraiser has received a lot of support in addition to a  $32,000 Italian super bike which can be seen here following the unveiling. TheTOEvent has partnered with TapouT, the premiere MMA apparel brand to create and unveil custom "TapouT" branded motorcycles previously. Founder Dan Caldwell aka PunkAss will be on hand to assist with the unveil.
Argon 18, one of the world's finest road racing bicycle manufacturers and sponsor of the only Canadian Pro cycling team SpiderTech is also on board and has donated a $10,000 E-116 road racing bicycle to be unveiled and auctioned as well.
The final piece to this event was to have FlatOut Industries design and develop a generation 2 illuminated skateboard that would far exceed the performance and technology used in the board they made for Justin Bieber's Christmas present last year from his father.
The unveiling of these exclusive items will take place @ 8:30 pm on September 21st at Fiction Club, 180 Pearl Street, Toronto. This event will be hosted by UFC "Ring Girl" Brittney Palmer with special guests Dan Caldwell (PunkAss) , Canadian cycling icon Steve Bauer (Olympic and World Championship medalist, 14 time yellow jersey victor in the Tour de France). These items will go online via Ebay auction commencing at the end of October culminating with the final wrap up party on November 7, 2012 at a location in Toronto to be announced.
The celebrity guest list will be announced on Twitter. Follow @TheTOEvent for the lastest news & info.