November 21, 2014 (Toronto, ON) – Have you entered Pedal's #GreatBikeMoment contest? Check out Terry Lazarou's inspirational story about digging deep and finding inner strength that he never knew he possessed. It's our pick of the week. Tell us a bike moment that inspired or changed you to win great prizes enter here.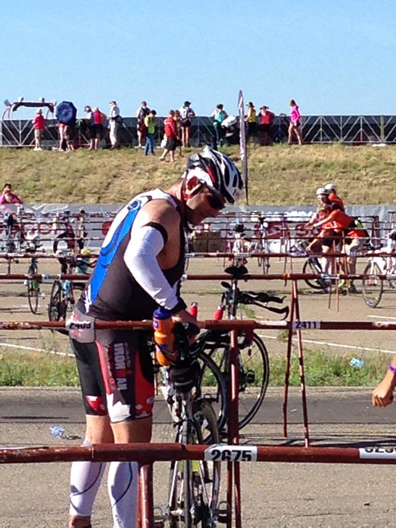 IronMan Epiphany
At Ironman Boulder 2014, I had high hopes for achieving a PB on the bike. I had more miles in my legs that season than ever before and I had trained smart. Despite my preparation, the heat, cramps, the Colorado altitude and the bike course's constant false flats, I was spent at the half-way mark.
Athletes were flaked out all over the course and I was ready to call it a day. But I had an epiphany when I read a sign: "What's the last person across an Ironman finish line called? An Ironman!"
So I looked inward and found strength and intestinal fortitude I didn't know I had. I got more aero than ever before, used muscles that were previously dormant and powered through pain that would have normally stopped me in my tracks. All the while mumbling a new mantra: "DFQ! Don't F***ing Quit!"
I finished with my slowest ever IM time, but it was the greatest race of my life and I know that if I can do that, I can do anything!