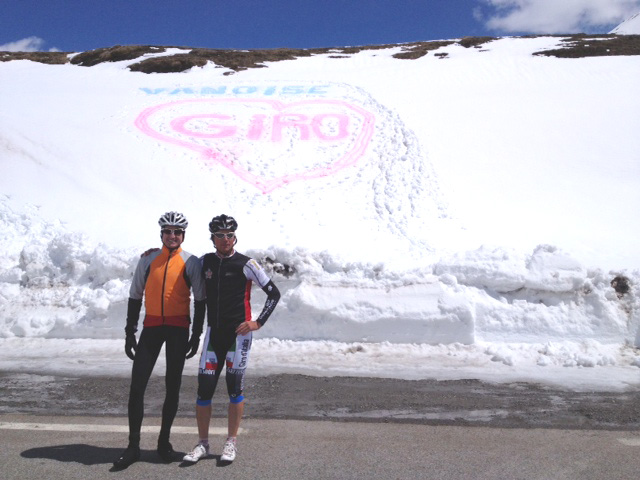 May 22, 2013 (Vicenza, Italy) – Following the rest day Ted and crew picked up again previewing Stage 16 from Valloire – to Ivrea, 238km with more climbing over Mont Cenis and then Stage 17 at 214km from Caravaggio to Vicenza covered much easier terrain.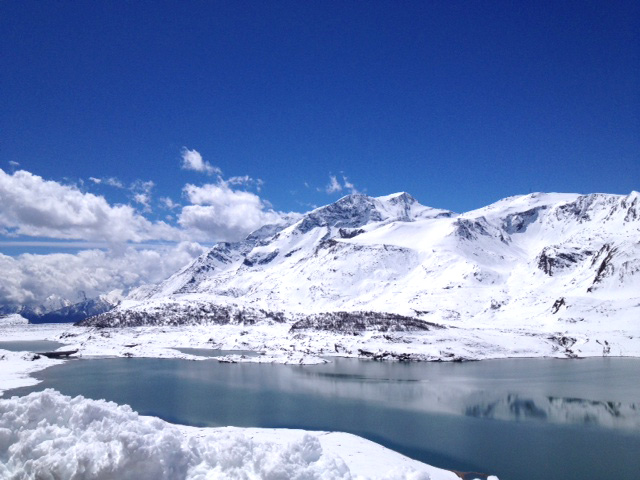 According to Chris, "Ted is looking strong. He rode back over Mont Cenis yesterday on the Stage 16 pre-ride which brought us back into Italy finishing in Ivrea. Today's stage 17 was flat and long and unfortunately on roads that were less than ideal traffic wise. The last 40 km however were beautiful and the Categorized climb at the end was a real stinger. Tomorrow we will deal with the uphill ITT."
Ted's Giro d'Italia Challenge features London, Ontario's Velikonja, a First Vice President at CIBC Wood Gundy, who is continuing his goal to ride all of the Grand Tours.
Velikonja has already completed the Tour de France and is now back on track to tackle the Giro with his two domestiques Pedal's Tim Lefebvre and Christopher Balogh.