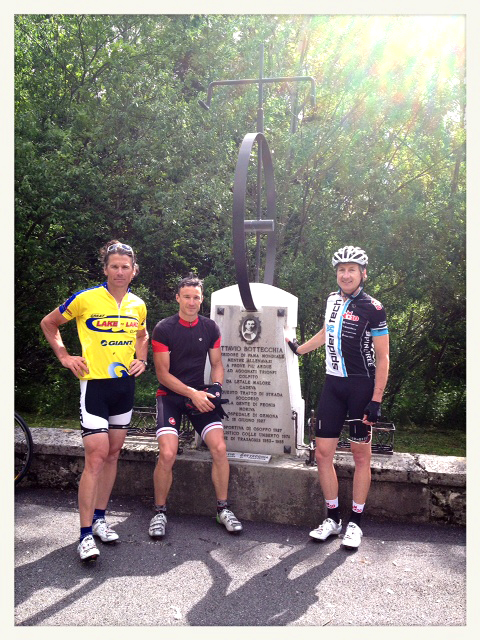 May 14, 2013 (Montasio, Italy) – Following yesterday's first Rest Day at the Giro our intrepid trio were back on the road again previewing Stage 10 from Cordenons to Montasio for a total of 167km.
In this edition of Ted's Giro d'Italia Challenge learn about La Strada di Bottecchio as they also pass his monument…one of Italy's greatest riders who's career had a tragic end. They also pass through Polaro where another well-known Italian rider, Franco Pelizzotti, was born.
Ted's Giro d'Italia Challenge features London, Ontario's Velikonja, a First Vice President at CIBC Wood Gundy, who is continuing his goal to ride all of the Grand Tours.
Velikonja has already completed the Tour de France and is now back on track to tackle the Giro with his two domestiques Pedal's Tim Lefebvre and Christopher Balogh.