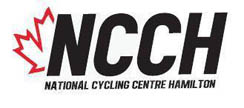 March 17, 2015 – The following riders will make up the Elite & Junior High Performance Team roster for 2015. The team will compete in the majority of major events in Canada, as well as a number of USA races. The team will also have a very strong list of Under 17 and Youth riders who will take part on the O Cup & Youth Cup events.
"In our second year as a trade team we are confident that we have put together a group of young riders who can perform at the 'pointy end' of Canadian cycling. There is a good blend of youth and experience," commented Team Manager/Head Coach Rick Lee.
In addition to a very full calendar or road races, riders will also compete in the Ontario & National Track Championships.
– Brandon Etzl (new)
– Jack Burke (returning)
– Simon Fothergill (returning)
– Eric Johnston (returning)
– Martin Rupes (returning)
– Adam Jamieson (returning)
– Will Elliott (returning)
– Aaron Thomas (returning)
– Derrek Ivey (new)
– Yuri Hrycaj (new)
– Ben McNabb (new)
– James Orton (returning)
– Daniel Nesbitt (returning)
– Kaitlyn Steeves (returning)
– Hayley Jones (GBR) (new)
– Nicole Moerig (AUS) (new)
– Maddison Vit (AUS) (new)
– Jordann Jones (returning)
– Brian Moore (returning)
– Jonathan Lewis (AUS) (new)
– Joseph Kelly (returning)
– Thierry Kirouac-Marcassa (returning)
– Jake Allaire (returning)
National Cycling Centre Hamilton (NCCH) is a not-for-profit corporation created as legacy organization following the very successful 2003 UCI World Road Cycling Championships in Hamilton Ontario. It operates out of the Morgan Firestone Arena on Jerseyville Road West in Ancaster.
The Centre is one of six nationally recognized cycling centers in Canada and is responsible for identifying, recruiting, testing, coaching and training high performance and development athletes in the Province of Ontario. The Centre is formally partnered with the Canadian Cycling Association, the Ontario Cycling Association, the City of Hamilton and McMaster University. Since its creation in 2005, the Centre has assisted over 50 athletes win medals at National Championships and/or become members of the Canadian National Cycling Team.
We welcome your involvement with the Centre as an athlete, coach, parent, volunteer, or supporter. Please contact us should you wish to find out more about our programs or services.