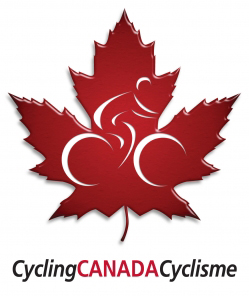 May 05, 2015 (Ottawa, ON) – Cycling Canada is sending five athletes to compete at the 2015 UCI Road Pan-American Championships in Leon, Mexico from May 7-10.
Tara Whitten of Edmonton, AB (The Cyclery-OPUS) will use the event to test herself at the international level in the Elite Women Time Trial, and help Canada qualify spots for the upcoming 2015 UCI Road World Championships in Richmond, Virginia.
Matteo Dal-Cin of Ottawa (Team Silber Pro Cycling) and Pierrick Naud of Amos, QC (Team Optum p/b Kelly Benefits Strategies) will represent Canada in the Elite Men Road Race, suiting up in the National team uniform to score as many UCI points to improve Canada's World Championships and Olympic rankings.
Alex Cataford of Ottawa, ON (Team Silber Pro Cycling), the 2013 U23 Canadian Time Trial Champion, and Adam De Vos of Victoria, BC (Team H&R Block) will be racing the U23 Men Time Trial race, however both will partake in the Elite Men Road Race alongside Dal-Cin and Naud.
Denise Kelly will be the lead coach for these championships, which begins May 7 with the Time Trial races for all categories. The Women and U23 Men Road Races will take place on May 9, with the Elite Men hitting the road on May 10 for their Road Race.
Team Canada – 2015 2015 UCI Road Pan-American Championships
– Tara Whitten (Edmonton, AB/The Cyclery-OPUS) Elite Women TT
– Adam de Vos (Victoria, BC/Team H&R Block) U23 TT & Elite Men RR
– Alexander Cataford (Ottawa, ON/Team Silber Pro Cycling) U23 TT & Elite Men RR
– Matteo Dal-Cin (Ottawa, ON/Team Silber Pro Cycling) Elite Men RR
– Pierrick Naud (Amos, QC/Team Optum pb Kelly Benefits Strategies) Elite Men RR