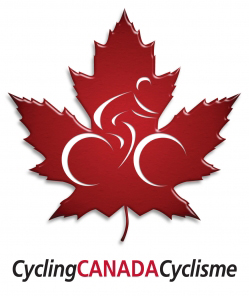 May 15, 2013 (Ottawa, ON) – The 2013 UCI Mountain Bike World Cup Tour presented by Shimano starts this weekend in Albstad, Germany, and Canada will have a team of seven athletes competing in the cross-country and eliminator races.
The Canadian team, directed by Canada's Mountain Bike Program Head Coach Dan Proulx, is mostly comprised of U23 Men and Women cyclists, with the reigning Canada Cup Champion Raphaël Gagné racing in the Elite Men race.
Other Canadians are expected to participate in the races this weekend, representing their professional teams, such as Olympians Catharine Pendrel (Luna Pro Team), Emily Batty (Trek Factory Racing), Max Plaxton (Sho-Air Cannondale) and Geoff Kabush (Scott-3RoxRacing).
Racing beings on Friday evening with the eliminator races, continues Saturday with the U23 cross-country races and ends Sunday with the Elite races.
In 2013, the UCI will webstream the entire UCI Mountain Bike World Cup Tour presented by Shimano, at the following link HERE.
Live Results will also be made available at UCI HERE.
Canadian Delegation – 2013 UCI MTB World Cup – Albstad, GER
Raphaël Gagné — Elite Men [2012 Canada Cup Champion]
Mitch Bailey — U23 Men
Léandre Bouchard — U23 Men [2012 Canadian U23 Champion]
Jérémy Martin — U23 Men
Cayley Brooks — U23 Women
Andréane Lanthier-Nadeau — U23 Women
Haley Smith — U23 Women