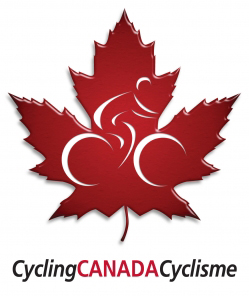 August 13, 2015 (Ottawa, ON) – Catharine Pendrel will race for Canada to defend her rainbow stripes at the 2015 UCI Mountain Bike World Championships in Vallnord, Andorra.
The Mountain Bike World Championships start August 31 and run through to September 6, 2015.
Pendrel, the two-time World champion and six-time Canadian champion, will race in the Elite women category donning the Maple Leaf alongside Pan-American Games Champion Emily Batty, Mikaela Kofman and three-time Canada Cup champion Sandra Walter.
Pendrel is ranked #2 in the World Ranking, while Batty sits in the eighth spot. Canada is the only nation with two riders in the Top 10 international rankings, sitting in second place of the UCI Nations ranking.
Raphaël Gagné, who is enjoying the season of his life with the US Cup title, the Pan-American Games title and the Canadian title under his belt, will hope to extend his streak of strong performances through to Andorra. With the objectives of adding precious Olympic qualifications points for Canada in the elite men race, Gagné will be joined by eight-time Canadian cross-country champion Geoff Kabush, Léandre Bouchard and Derek Zandstra. Canada sits in 11 place of the UCI nations ranking, the top country of the Americas, with Gagné leading the charge as top Canadian.
Current Canadian champions Alexandre Vialle and Haley Smith will be representing Canada in U23 category, while both Canadian junior champions Raphael Auclair and Laurie Arsenault will suit up in the National Team colours in the category.
Former Worlds silver medallist Steve Smith, current Canadian Champion Matthew Beer and Mark Wallace will tackle the downhill course, racing for Canada in the Elite men category. Wallace is Canada's top-ranked downhiller, currently sitting in 16th place of the UCI World ranking.
Canadian Junior champion Magnus Manson, in his rooking junior season, will race the junior men category. Georgia Astle will take on the World's best in the junior women downhill race.
Team Canada – 2015 UCI Mountain Bike World Championships
Cross-country – Elite Men
– Léandre Bouchard (Alma, QC)
– Raphaël Gagné * (Québec, QC)
– Geoff Kabush (Courtenay, BC)
– Derek Zandstra (Trenton, ON)
Cross-country – Elite Women
– Emily Batty (Brooklin, ON)
– Mikaela Kofman (Toronto, ON)
– Catharine Pendrel * (Kamloops, BC)
– Sandra Walter (Coquitlam, BC)
Cross-country – U23 Men
– Peter Disera (Barrie, ON)
– Marc-André Fortier (Victoriaville, QC)
– Marc-Antoine Nadon (Timmins, ON)
– Alexandre Vialle * (Prévost, QC)
Cross-country – U23 Women
– Catherine Fleury (Alma, QC)
– Maghalie Rochette (St-Jérome, QC)
– Haley Smith * (Uxbridge, ON)
– Frederique Trudel (Breakeyville, QC)
Cross-country – Junior Men
– Raphael Auclair * (Québec, QC)
– Rhys Verner (Squamish, BC)
– Quinton Disera (Barrie, ON)
– Sean Fincham (Squamish, BC)
Cross-country – Junior Women
– Soren Meeuwisse (Orillia, ON)
– Laurie Arsenault * (Terrebonne, QC)
– Emily Handford (West Vancouver, BC)
– Mackenzie Myatt (Musquodoboit Harbour, NS)
Downhill – Elite Men
– Matt Beer (North Vancouver, BC)
– Steve Smith* (Cassidy, BC)
– Mark Wallace (Duncan, BC)
Downhill – Junior Men
– Jack Almond (West Vancouver, BC)
– Henry Fitzgerald (West Vancouver, BC)
– Magnus Manson * (Sechelt, BC)
Downhill – Elite Women
– Casey Brown (Revelstoke, BC)
– Claire Buchar (Whistler, BC)
– Miranda Miller * (Garibaldi Highlands, BC)
– Vaea Verbeek (Grandby, QC)
Downhill – Junior Women
– Georgia Astle *(Whistler, BC)
Legend
* denotes Current Canadian Champion