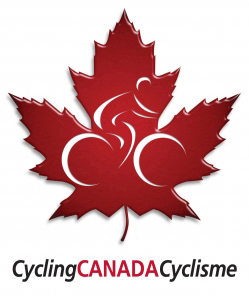 August 28, 2013 (Ottawa, ON) – The WorldTour is making its only North American stop in Canada for a fourth consecutive year, with one-day races held on Friday September 13 in Québec City, QC and Sunday September 15 in Montreal, QC.
The Canadian National Team will be present for both races, rallying some of its top available riders.
This year, Olympian Zach Bell of North Vancouver, BC (Champion Systems Pro Cycling Team), the current Canadian Road Champion, will be headlining the crew of eight riders. Bell will be joined by some other top quality riders for the event, including Quebec athletes Bruno Langlois (Garneau-Quebecor Cycling Team) and Antoine Duchesnes (Bontrager Cycling Team).
Rob Britton (Team Raleigh) and Nic Hamilton (Jelly Belly Cycling Team), both of Victoria, BC as well as Marsh Cooper of Delta, BC (Optum-Kelly Benefit) will be making their second appearance representing the Canadian Team after racing the Tour de Beauce in June.
Sprinter Ryan Anderson of Vancouver, BC (Optum-Kelly Benefit), comes fresh from two podium performances last week at the USA Pro Challenge. Michael Woods of Ottawa, ON (Garneau-Quebecor Cycling Team) who has quickly become one of Canada's top prospects, will be suiting up with the Team Canada outfit for the second time after racing for Canada at the 2012 Tour de Beauce.
The Canadian team will be led by Directeur Sportif Kevin Field, formerly of Canadian-based squads Team SpiderTech powered by C10 and Symmetrics Cycling Team.
The 19 registered teams of the UCI WorldTour will be making the transatlantic flight for the set of two races, represented by some top riders including Canadians Dominique Rollin (Boucherville, QC/FDJ), David Veilleux (Cap Rouge, QC/Team Europcar), François Parisien (Argos-Shimano), Hugo Houle (AG2R La Mondiale) and Ryder Hesjedal (Victoria, BC/Team Garmin-Sharp).
WorldTour riders Guillaume Boivin (Longueil, QC/Cannondale Pro Cycling) and Christian Meier (Langley, BC/Orica-GreenEDGE) are both racing at the Vuelta à Espana, missing this fourth edition of the Grand Prix Cycliste de Québec et Montréal. For his part, Svein Tuft (Langley, BC/Orica-GreenEDGE) will be training and preparing in Europe for the team time trial race at the World Championships.
The Grands Prix cyclistes de Québec et Montréal begin with the Pro Sprint Challenge on Thursday September 12.
Last year's Pro Sprint Challenge winner Zach Bell will be back to defend his title in this exciting head-to-head event in which one member of each team entered in the WorldTour event compete on a one-kilometre course. Canada has also been given another three Sprint Challenge starting spots, which will be taken by Garneau-Quebecor riders Rémi-Pelletier Roy, Canadian Criterium Champion Pierrick Naud and Canadian Sprint Challenge champion Geoffroy Dussault.
Team Canada – Grands Prix cyclistes de Québec et Montréal
– Ryan Anderson (Vancouver, BC/Optum Kelly Benefits)
– Zach Bell (North Vancouver, BC/Champion Systems Pro Cycling)
– Rob Britton (Victoria, BC/Team Raleigh)
– Marsh Cooper (Delta, BC/Optum-Kelly Benefit)
– Antoine Duchesne (Québec, QC/Bontrager Cycling Team)
– Nic Hamilton (Victoria, BC/Jelly Belly Cycling)
– Bruno Langlois (Québec, QC/Garneau Quebecor Cycling Team)
– Michael Woods (Ottawa, ON/Garneau Quebecor Cycling Team)