June 28, 2012 (St. Felicien, Quebec) – Team BC went on a rather long journey to MTB Nationals this year, four hours north of Quebec City to the quaint little town of St. Felicien. This was the second trip out east in less than a month for some of the riders, and were were greeted with very warm temperatures this time around, certainly not the norm for BC so far this year.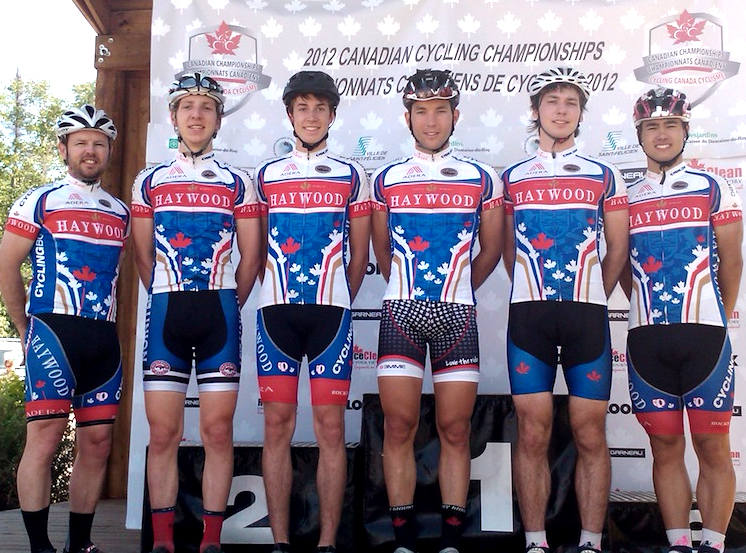 As expected the racing was intense and we unfortunately had some challenges in racing in the hot temps and with all the travel. Evan Guthrie was our top finisher in 7th  racing U-23 men. John Connor managed a 12th place finish in the U-17 men's race with 42 starters. Junior men came in in 15th (Louis Dillon), 20th (Quinn Moberg) and 23rd (Thomas Hardy), there were 33 starters.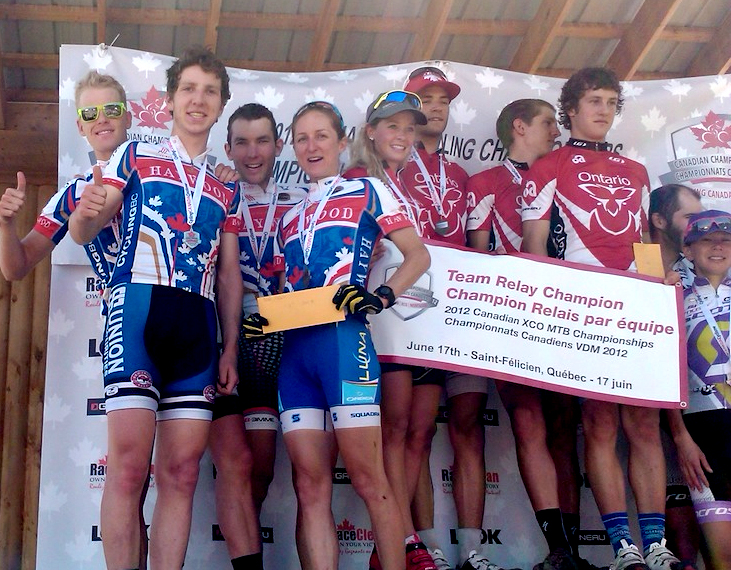 The Team Relay was run the next day and this time Team BC had a much better showing. Evan Guthrie raced the first leg and got us off to a good start, handing off to Quinn Moberg in second place. Quinn kept the team in contention and sent World XC Champion Catharine Pendrel outin peursuit of a couple other teams. Catharine was unfortunatly held up behind some slower riders and despite riding the fastest lap of the women, she handed off to 2012 National XC Champion Max Plaxton with a 45 second deficit to Team Ontario.
As expected Max was the achorman supreme for Team BC, riding the fastest lap of the day and almost landing Team BC atop the podium. In the end Team BC won the silver medal, just 12 seconds down on Team Ontario. As always, thanks to all of our great Team BC Sponsors and supporters who make it possible for our great young athletes to travel and compete!