November 20, 2014 (Vancouver, BC) – After an incredible debut at the BC Superweek, racing with an international women's field, Women's Team ATAC Sportswear has their sights set on a successful 2015 season. We have a talented and diverse roster and the team is looking forward to building on their success from winning the White Rock road race 2014.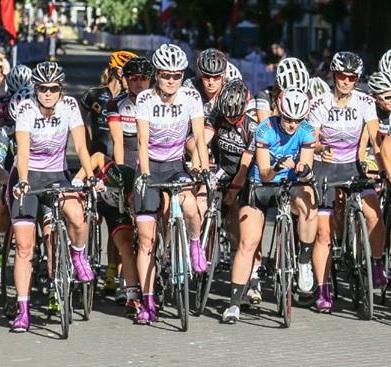 Women's Team ATAC's primary goal is to develop women's cycling and provide women the opportunity to compete at an international level and launch their career as a pro cyclist.
Manager Mike Buckosky states, "We have a well-rounded and tremendously capable squad of women assembled for 2015, the team and I are excited to get on the road and start racing."
Women's Team ATAC Sportswear would like to thank our continuing sponsors, ATAC Sportswear, Spoke Bike & Ski. and Virginia Real Fishing Co. for their generous support and contributions that were key to the team's 2014 success and will reinforce the team through the 2015 season.
Women's Team ATAC Sportswear 2015 Roster:
Kristine Brynjolfson
Heather Kay
Petra Tlamkova
Katilin Wood
Rachel Canning
Katie Rushton
Katie Cross Chater
Melanie Von Stetten
Jennifer Gerth
Emma Lujan
Chessa A Morris
Clara MacKenzie
Brenna Pauly
Allison Daniel
Sophie Wyser
Kelly Bietola
Manager: Mike Buckosky