December 15, 2016 – TaG Cycling Race Team enters 2017 looking to build on a hugely successful 2016 race season and the team is geared up to compete and to win on the National and International stage. With the Youth Development program now entering its sixth year, TaG Cycling Race Team, based out of North Vancouver, BC, has grown into one of Canada's top development teams.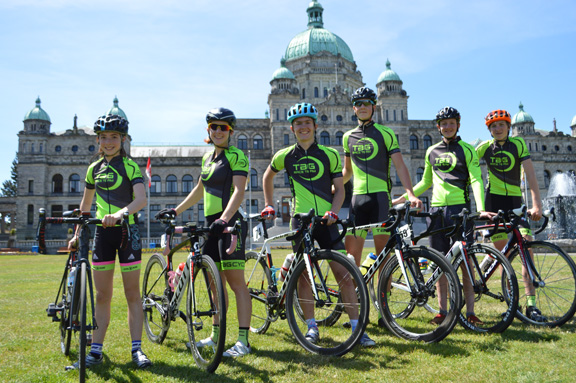 The 2017 team will see Cam Fitzmaurice, James Grant and Max Kelsch back for another season as first year U23's. Cam is a 3-time Canadian National Track Champion, he won a bronze medal at the Canadian Road National Championships, and went on to represent Canada at the World Junior Track Championships in Aigle, Switzerland.
James Grant became the team's most consistent rider racing with the Elite men. He is the BC Junior Road Champion and finished the season on a high note with a 17th place finish at the RBC Gran Fondo Whistler Giro. Max will be looking to regain the early season form he had last year, after his season was cut short due to illness.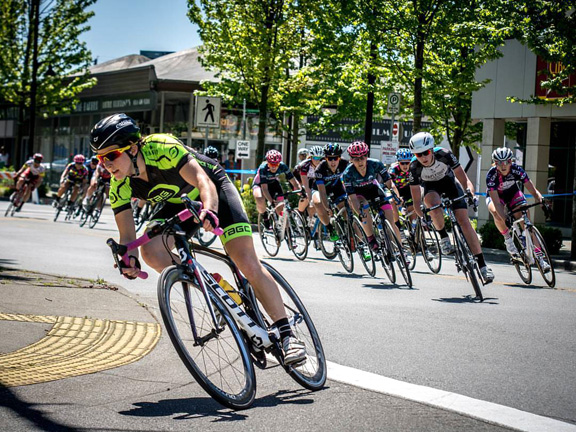 Maggie Coles-Lyster is returning after a very successful 2016 season. She won 5 Gold Medals at the Canadian Track National Championships and won the Canadian National Criterium Championship. She was the only Canadian racer of any age to compete in 3 different World Championship events. Maggie won a bronze medal at the World Junior Track Championship in the Omnium event and set 3 Canadian records along the way.
Maggie will be joined by Callie Swan and Isabella Bertold as the TaG Race Team puts more focus of growth on the women's program. Callie has made the transition from speed skating to cycling and has a very promising future. Isabella is also new to bike racing. Her experience competing internationally in sailing and winning a world cup in that sport will be a valuable asset to the team.   These three strong riders will be a force at the Eite Women's races here at home and beyond.
Kaelen Coles-Lyster will be the lone U17 girl on the team. Kaelen races BMX, Mtb, Road and Cyclcocross and is looking forward to another strong year.
TaG Cycling's Junior Boy's line-up will consist of Mark Grant, Erik Diertens, Issaac Van der vliet and Ben Katerburg. These four will be have a primary goal of success at the Canadian National Road Championship.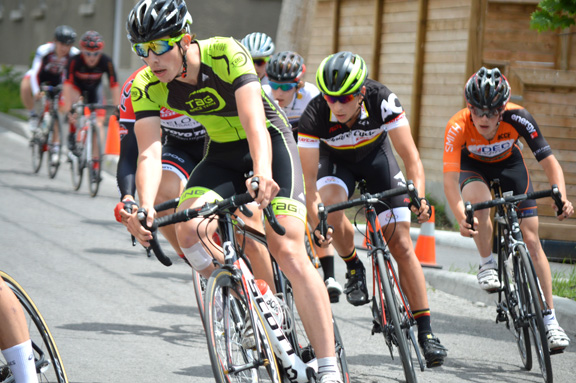 As second year Juniors, Mark and Erik have shown that they are more than capable to be on the podium at top Junior events. Mark is 2016 BC Criterium Champion. Ben had a breakthrough year, winning the BC Time Trial Championship at provincials. His most impressive performance was the overall title at the Tour de Rimouski in Quebec. A National gathering of Canadas top young riders. The team took the win and the silver with Conor Martin in that 3 day stage race. Issaac rounded out the team at Rimouski and was an integral part of the team's success.
The TaG Race Team program has incredible depth of r U17 male riders. Our returning riders include Conor Martin, Tyler Davies, Evan Russell and Skylar Beauregard.
Conor has been tearing it up on the road and cyclocross scene. BC Road Champion , Conor had numerous podium finishes throughout the season. During Cyclo Cross season Conor has raced at the front of the Elite mens races in preparation for the National Championships where he was permitted to race as a junior in spite of being a year too young. He took it well in stride and earned a Silver Medal at the Canadian Cyclocross National Championships racing with the older field.
Tyler Davies' 2016 highlight was a Gold Medal in the team pursuit at the Canadian Junior Track Championships. He will be back hunting down more medals at the 2017 event. Evan Russell has proven he is one of the most skilled riders on the team, balancing both road and mountain biking with results including the overall win of the BC Premier series in Mountain Bike. Skylar will continue to focus on Mountain Bike racing along with making guest appearances with the road team. Skyler transitions late from a strong Downhill Ski Racing Career.
TaG Race Team is also pleased to have Canadian Junior DH Champion Stephanie Denroche back in the program for 2017. Stephanie has worked extremely hard in her pursuit of DH excellence.
TaG Cycling Race Team is a Vancouver based cycling program focused on supporting some of Canada's top young cycling talent to achieve their cycling dreams.  TaG Cycling is a cycling coaching company inspired and created by Olympians Lesley Tomlinson, Chrissy deVall (ne Redden) and Gina Grain.
TaG Cycling Inc. provides coaching and offers camps and training for all levels of aspiring cyclists, in all disciplines of Cycling.
TaG is based out of 3 studios in Vancouver and Whistler, BC. The fleet of coaching talent is vast, featuring National and Provincial Champions and World Cup Racers in Road, Track, Mountain Bike XC, Downhill and Cyclo X.
The TaG Race Team is a Not for Profit entity for U17 to U23 riders and is entirely supported by TaG Cycling owners, sponsors and by TaG riders.
TaG Race Team would like to thank its supporters:
Haywood Securities, Adera Homes ,RAND, TRG, Brookfield, Patrick Downey, Randy Turner, Jay Menning, Scott Bikes, Shimano Canada, Cycles Lambert, Northwave Shoes
For more information on TaG Cycling Inc, please go to www.tagcycling.com
For more information contact TaG Race Team manager Barry Lyster at localrideracing@gmail.com
TaG Race Team 2017
– Maggie Coles-Lyster / Junior
– Isabella Bertold / Elite
– Callie Swan / U23
– Stephanie Denroche / U23
– Cam Fitzmaurice / U23
– James Grant / U23
– Max Kelsch / U23
– Mark Grant / Junior
– Erik Diertens / Junior
– Isaac Van der vliet / Junior
– Ben Katerburg / Junior
– Conor Martin / U17
– Tyler Davies / U17
– Evan Russell / U17
– Skylar Beauregard / U17
– Barry Lyster / Manager, DS
– Jacob Schwingboth / Coach, DS, Mentor
– Lesley Tomlinson / Mentor