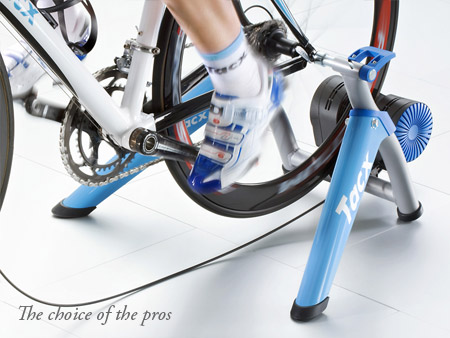 December 09, 2011 (Ottawa, ON) – The Canadian Cycling Association (CCA) would like to welcome Tacx, its newest partner that will help propel Canada's cycling teams to new heights across the world and in the years to come. Tacx has a long history within the sport, and the popularity of their cycling trainers both at home and in the international professional peloton is a testament to their innovation and foresight.
A hallmark of Tacx is the quality of the product and the understanding that they can always strive to improve their product. A passion for cycling and the drive to innovate are perhaps the most important values shared between Tacx and the Canadian Cycling Association.
Canada's National Teams will now have the ability to warm up at various races around the world on Tacx's new Booster trainer, or their Antares rollers.
"A good warm up is critical to an athlete's success at a race," said Jacques Landry, High Performance Director at the CCA. "Partnering with Tacx allows us to provide world class equipment to our National Team which will aid them in realizing their potential throughout the cycling season."
Tacx's Henk Remijnsen adds: "The Canadian Cycling Association and Tacx's shared drive to improve will make the partnership a long and happy one."