September 21, 2011 (Copenhagen, Denmark) – Canada's top time trials specialist Svein Tuft of Langley, British Columbia, rode to a 13th place performance in the Time Trials race at the 2011 UCI Road World Championships in Copenhagen, Denmark on Wednesday. Tuft, the 2008 silver medallist in the discipline, completed the long 46.4-km course with a time of 57:19.74.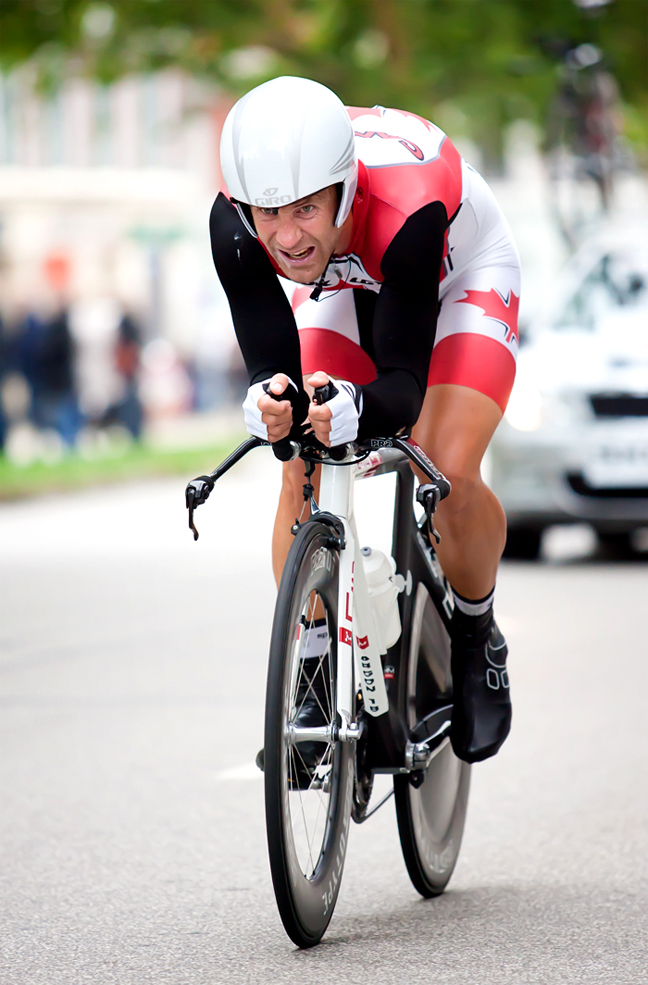 "The course suited me. It's just one of those days I was hoping to have really good legs. I went out pretty hard, but I faded in the last 10km, probably from the lack of doing long time trials this season" said Svein Tuft, who rides for Canadian-based professional cycling team SpiderTech-C10. "We focused more on the road racing this season. I think sometimes, working on the acceleration skills needed for the road races takes away from the time trials skills."
"For the most part, I am quite content with how I went about. I just wasn't super sharp, and accelerate into speed. A course like really suit a guy that on top of it, both physically and mentally. You need to focus for a really long times. That's how she goes."
One year from the Olympic Games, Tuft is optimistic that he can still be amongst the top riders of the world. "This results shows that I have to work specifically to get back in the back of my time trial form. It's gonna be a work in progress. I look at the times and I am happy to be within the fighting times. That keeps me positive and focussed. On day, you hope to feel good and have good legs."
Racing for SpiderTech-C10, Tuft won the Canadian title in both the Road Race and the Time Trials earlier this summer at the 2011 CCA Canadian Road Championships in Ontario.
The race today concludes the time trials portion of these World Championships. After a day off tomorrow, the road races will resume on Friday with the presentation of the Junior Women and the Espoirs Men, and will be followed by the Junior Men and Elite Women races on Saturday. The Elite Men will race on Sunday.
Full Results HERE.