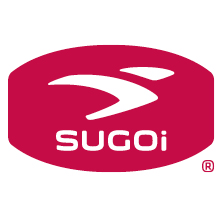 January 21, 2014 (Burnaby, BC) – SUGOI Performance Apparel, a brand of Dorel Industries (TSX: DII.B, DII.A), today announced the acquisition of mountain bike and lifestyle apparel brand Sombrio. Founded in 1998, Sombrio is the purveyor of world-leading design and manufactured high performance apparel, outerwear and street wear.  The purchase price was not disclosed.
"There are a number of synergies in adding Sombrio to the SUGOI family," stated Kyle Weiner, President of SUGOI.  "We've been an admirer of the Sombrio brand for many years, and its addition will provide strong growth momentum for the combined companies. This was a natural fit for us and an incredible way to expand our portfolio of apparel, developing Freeride, gravity, and lifestyle mountain bike offerings."
Dave Watson, Sombrio founder and Canadian North Shore Freeride pioneer is enthused about the potential of Sombrio's next chapter. "I welcome the opportunity this acquisition creates as well as the boost Sombrio will see in future products and improving relationships in our market.   I'm thrilled to lead the charge on the growth of Sombrio alongside a new team. Our brand will drive innovation with some of the best athletes and creative minded individuals in the two wheel space."
For more information on the SUGOI and Sombrio acquisition, visit SUGOI.com and follow the brand on Facebook and Twitter. Follow the Sombrio story at www.sombriocartel.com and on Facebook, Twitter, and Instagram.