March 20, 2015 – With revolutionary advancements in bicycle componentry, like SRAM's XX1, X01 and X1 drivetrains, mountain bike designers have been given almost limitless freedom to focus solely on the performance of the bike. Each advancement demands that the entire package works flawlessly. Aggressive trail and enduro riders have been increasingly enjoying the benefits of larger wheels, but many still view 27.5″ and 29″ wheels as a possible weak link. Which is why SRAM has developed an open standard with Boost compatible components for SRAM drivetrain, hubs and RockShox forks.
Introducing Boost 148 compatible components
– XX1 Boost Crankset
– X1 1400 Boost Crankset
– ROAM 40 Boost Wheels
– X0 Boost Hubs
– MTH 700 Series Boost Hubs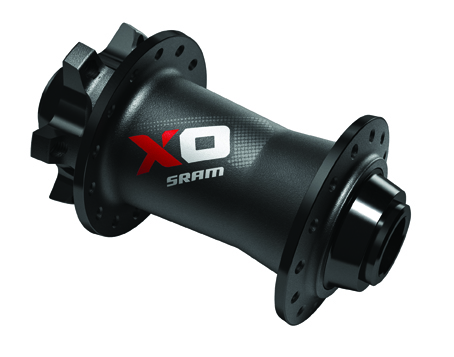 For a long time now, SRAM had been looking for a way to open up more room around the crankset for frame designers to further optimize their bikes. SRAM 1xTM was the first step in this direction by eliminating the need for a front derailleur. However, SRAM also had hopes to move the chainline outboard as well. It wasn't until an OE came to us with a similar goal that we were able to realize this hope.
Boost is a new wheel and drivetrain specification that provides:
– Increased wheel stiffness and durability
– Better riding efficiency and bike handling precision
– Improved frame geometry with shorter chain stays
– Wider and stiffer suspension pivots
– Wider range of chainring options
– More clearance for bigger tires
Boost is designed to be a complete system so it does not affect drivetrain performance.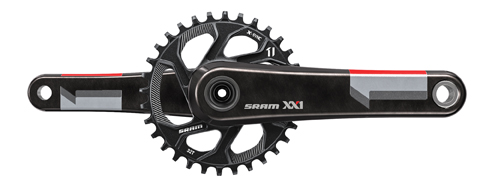 DRIVETRAIN
The Boost system's crankset utilizes front chainrings that sit a corresponding 3mm outward to ensure the required chainline, but Q-factor is completely unaffected. A major benefit to the repositioned chainring is increased clearance, which allows
more options for tire choice and rear-end designs.
Boost technology can be available at the following premium and performance levels (24mm spindle only).
AVAILABLE (24mm spindle)
– XX1
– X1 1400
Note: boost cranks can only be used when paired with a 148mm hub
For SRAM's official press release in PDF format containing all technical specifications and detail, along with availability and pricing information pls click here.