November 04, 2011 (London, ON) – The sprinters take centre stage on Saturday night at the Forest City Velodrome in London Ontario. There is a good mix of endurance racing and sprinting at the high banks of the FCV.  Racing begins at 7pm.  The FCV youth racers will be kicking the night off with a Madison, 6 teams have entered, with the youngsters being paired with out Elite riders.  This gives the kids a buddy to talk to during the night of racing to explain how to get ready for each event.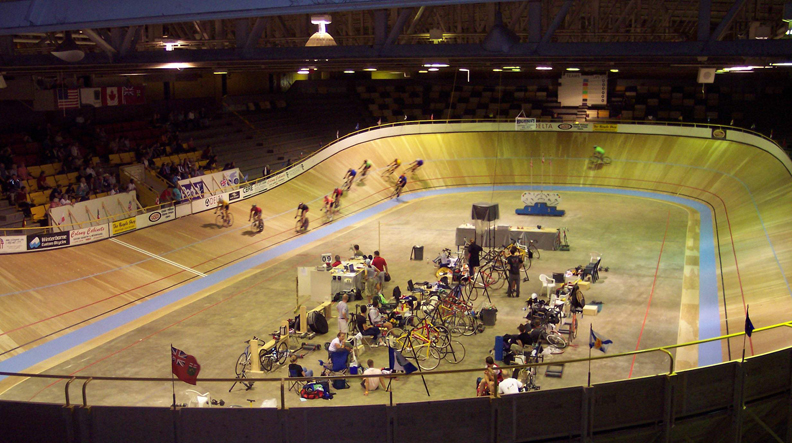 The 12 riders in the Sprint Tournament will be a mix of Elite, Juniors and Women, with local favourite, Daniel Mackenzie-Picot coming back after a knee injury that has sidelined him since track Nationals in Bromont in August.
On the endurance there are several riders coming up from Buffalo and Rochester, New York for the weekend.  The racing will be fast and furious as the riders prepare themselves for the biggest race of the year at FCV on November 26th the CanAmQue Challenge.
Spectators are always welcome, Adult admission is $10.00, Seniors $5.00, with Kids always FREE.
For more information click HERE.