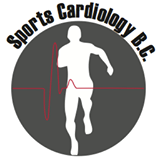 November 20, 2014 (Vancouver, BC) – Sports Cardiology B.C. is a new Vancouver Coastal Health Program operated out of UBC Hospital Vancouver. The Medical Lead is Dr. Saul Isserow, Head of UBC Division of Cardiology, Head of Cardiac Rehab at VGH and Lead Cardiologist at the 2010 Vancouver Olympic Games. The primary goal of the program is to make the incredibly beneficial act of participating in exercise safer by reducing risk that may be associated. This will be accomplished through their four pillars of Research, Education, Clinical Assessment and Advocacy.
On November 29th and 30th, Sports Cardiology B.C. will be bringing a team to Victoria to engage in our Research and Education Vehicles. One of their research studies, the first of its kind in B.C. and Canada is investigating testing for cardiovascular disorders in the young competitive athlete (aged 12-35). These events are rare, yet tragic occurrences. The purpose of the research is to get an understanding of the prevalence of these disorders in our local population (BC) and determine which screening tests are most effective at doing so. We will be conducting testing at PISE from 9am-5pm on November 29th and 30th. The lead investigators are Dr. Saul Isserow and Dr. Jack Taunton, Medical Lead at Fortius Sport and Health Institute and Associate Professor at UBC. If you are interested in participating please email Research Coordinator Daniel Lithwick at dlithwick@sportscardiologybc.org.
The testing in non-invasive and takes 10 minutes/athlete and consists of a heart health questionnaire (can be completed beforehand), physical exam with physician and resting 12-lead ECG. If the testing yields any potentially abnormal results they promptly organize for follow-up testing with a Cardiologist. Several athletic teams from Universities and Colleges in the lower mainland have participated and they are excited to include teams and individual athletes from Vancouver Island in the study.
On the evening of Sunday, November 30th. Sports Cardiology B.C. will be hosting an educational session from 6-7pm at PISE, Classroom 330A/B with a lecture from Dr. Saul Isserow on athlete heart health, causes of sudden cardiac death and warning signs and symptoms. If you are interested in attending please register via Eventbrite.
Here are some news articles that highlight the purpose of the study: Victoria News, VCHRI, CTV News, Vancouver Sun,