March 15, 2017 (Vancouver, BC) – Cycling was the leading sport at the 51st Sport BC Athlete of the Year Awards that recognize the achievements and efforts of athletes, coaches and officials in sport within the province.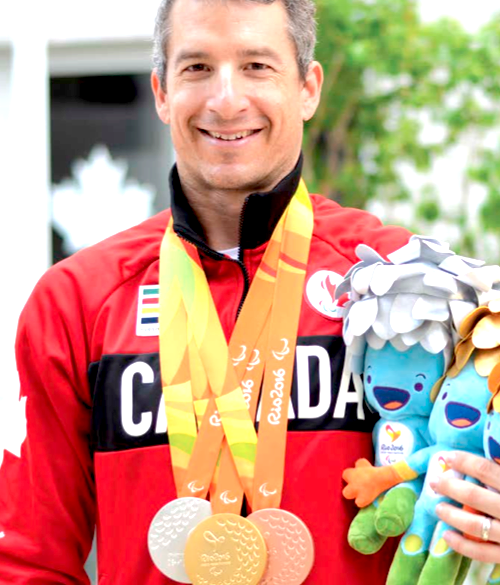 Tristen Chernove, Maggie Coles-Lyster and Finnley lles won their respective categories as Sport BC recently announced the recipients of the 2017 Athlete of the Year Awards, which were held at the Fairmont Waterfront Hotel in Vancouver on March 8.
"The 2017 Athlete of the Year awards recognize B.C.'s best athletes. We should all be inspired by the dedication, commitment and perseverance that has led to their success in sport. Many of these athletes have competed provincially, national and internationally while others are just beginning their careers. They are all a testament to our province, to our sport organizations and the many people who support them," said Peter Fassbender, Minister of Community, Sport and Cultural Development.
Chernove, from Cranbrook, who won three medals at the Rio Paralympic Games, won the award for Athlete with a Disbility. Coles-Lyster of Maple Ridge was recognized as Female Junior Athlete of the Year after claiming bronze in the Junior Women's Omnium at the Track Cycling World Championships. lles, who resides in Whistler and was crowned Junior Men's Down Hill World Champion and won the overall World Cup series crown, received the Male Junior Athlete of the Year award.
The Athlete of the Year Awards is the longest running amateur sport awards event in Canada, awarding recipients in 18 different categories every year.
Read the full release from Sport BC here.